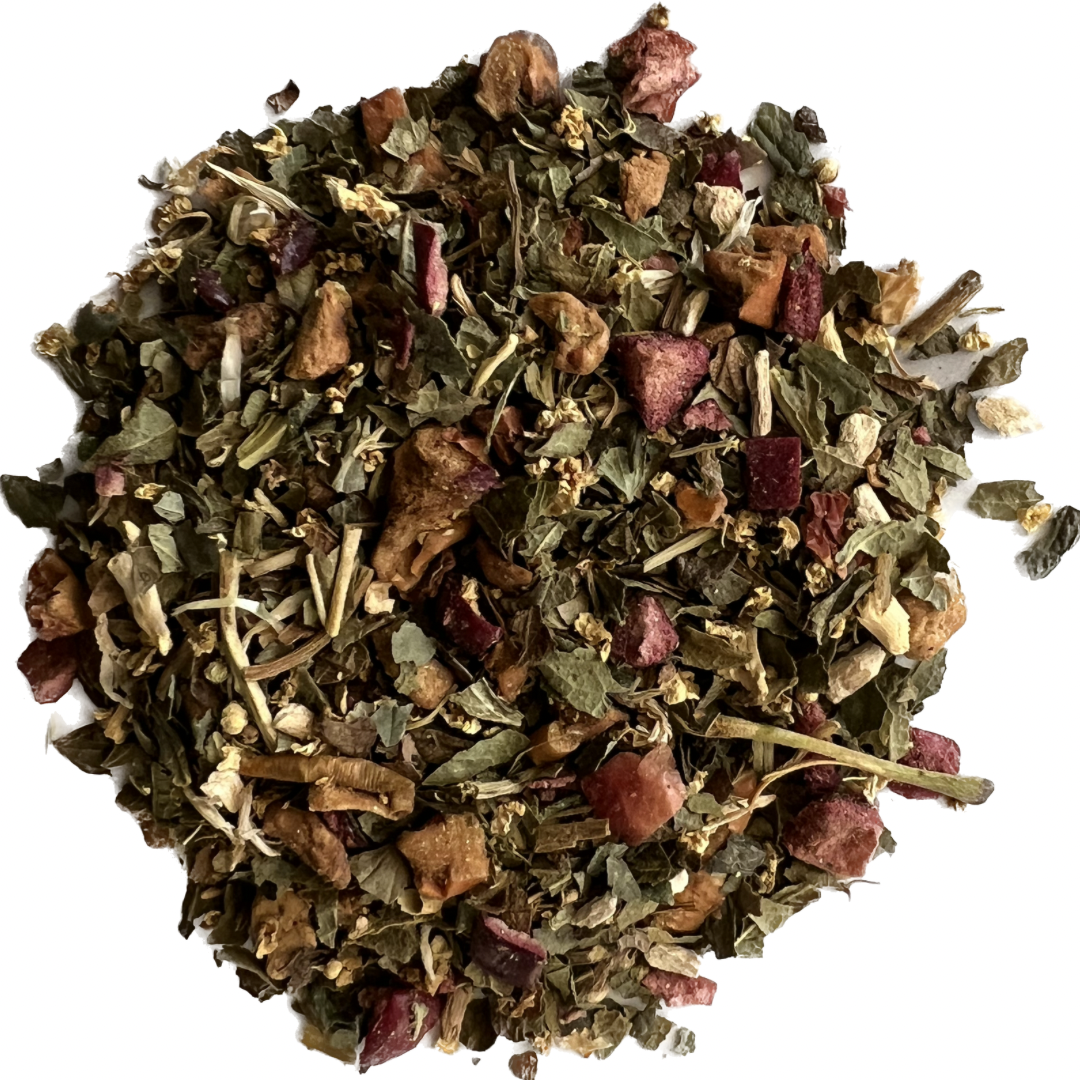 Description

SERVINGS

steeping
Looking for a sippable path to satisfying relaxation? Look no further than Well Being: Winter Cranberry. Craft-blended with cut and sifted Ashwagandha root, this tisane has easy-going written all over it. Scientifically known as Withania somnifera, Ashwagandha has long been heralded as a relaxation aid by practitioners of Ayurveda, India's traditional medicine. In fact, the second half of the herb's Latin name, somnifera, actually translates into English as 'sleep-inducing'. Ahh.
Caffeine Content: None
INGREDIENTS: Apple pieces, Strawberry leaves, Ashwagandha Root, Elderflower+Cornflower pieces, Natural flavors
 *These statements have not been evaluated by the FDA and is not intended to diagnose or heal.
Samples - 4-5 CUPS
1.5-3oz - 20-24 CUPS
3.2 OZ -6 OZ - 40- 45 CUPS
Black tea 3-5mins
Green tea 2-3mins
Oolong 2-3mins
White tea 2-3mins
Herbal Tea 3-5mins
FAQ
How long does this tea last?
Our premium loose leaf teas last approximately one year when kept in a cool dry place when resealed properly.
How much tea do I need?
We recommend - 1.5 tsps of tea per 8 oz of water
Whats the best way to steep my tea?
We recommend using a stainless teel infuser or tea filters to enjoy a single cup of tea.
How many cups of tea can I enjoy from one teaspoon?
Because this is whole leaf tea you can get 2-3 cups of tea from the same leaves depending on the tea type.