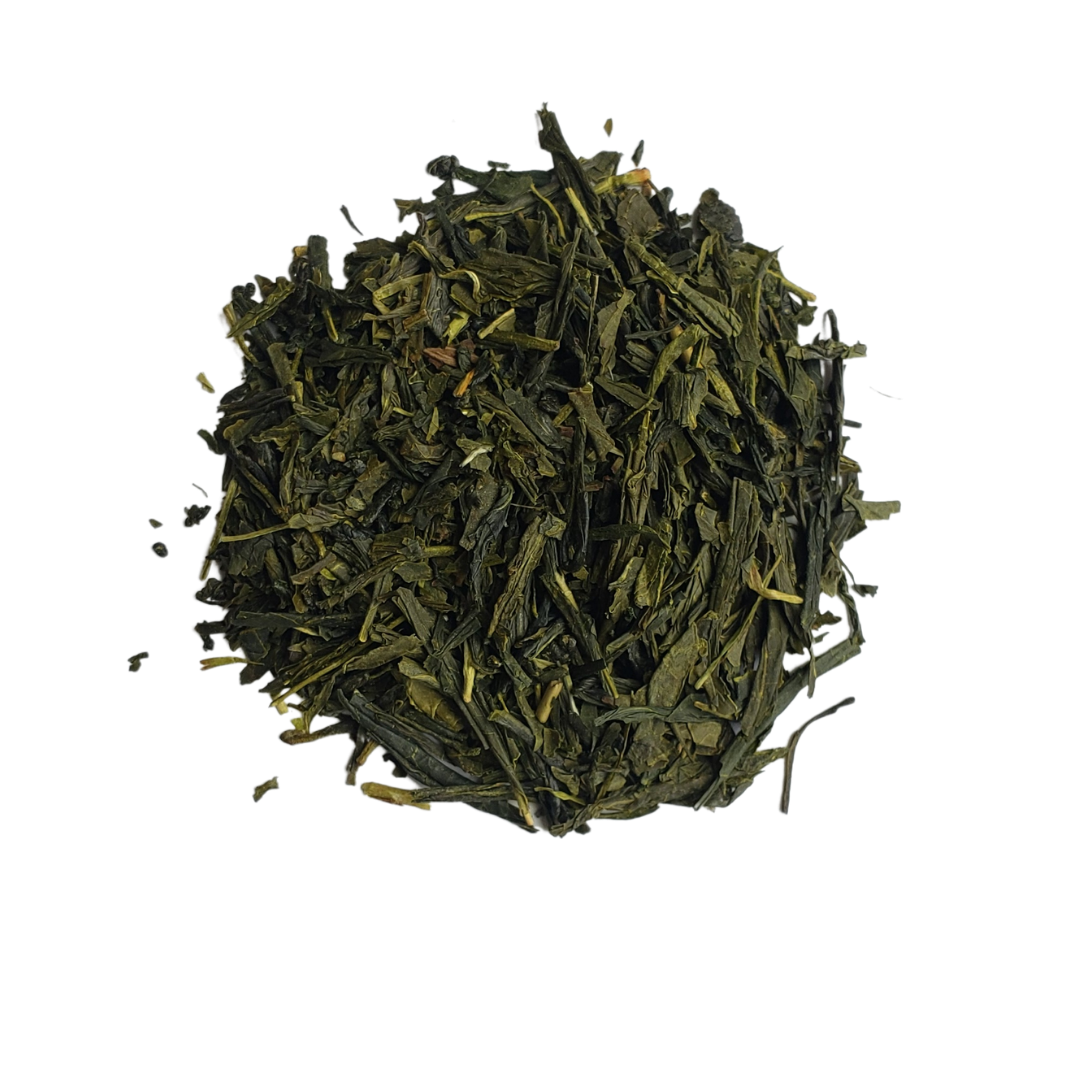 Description

SERVINGS

steeping
Hailing from the gardens of the Kagoshima prefecture, Sencha Kakagawa has been regarded by many to be the truest expression of Japanese tea. Tending lightly yellow, it carries a smooth taste with reasonable depth. Enjoy this whether you're having a solemn ceremony or a relaxing afternoon.
Caffeine Content: Low 
INGREDIENTS: Green tea (Kagoshima Prefecture)
 *These statements have not been evaluated by the FDA
Samples - 4-5 CUPS
1.5-3oz - 20-24 CUPS
3.2 OZ -6 OZ - 40- 45 CUPS
Black tea 3-5mins
Green tea 2-3mins
Oolong 2-3mins
White tea 2-3mins
Herbal Tea 3-5mins
Best Green Tea
The Best Green Tea I have ever tasted with right amount of sweetness to me. I enjoy with a muffin.
Green tea with a punch
I enjoy green tea occasionally but always like a little more flavor. This one has that extra punch. I added some lemon honey to smooth it out and sipped away.
FAQ
How long does this tea last?
Our premium loose leaf teas last approximately one year when kept in a cool dry place when resealed properly.
How much tea do I need?
We recommend - 1.5 tsps of tea per 8 oz of water
Whats the best way to steep my tea?
We recommend using a stainless teel infuser or tea filters to enjoy a single cup of tea.
How many cups of tea can I enjoy from one teaspoon?
Because this is whole leaf tea you can get 2-3 cups of tea from the same leaves depending on the tea type.