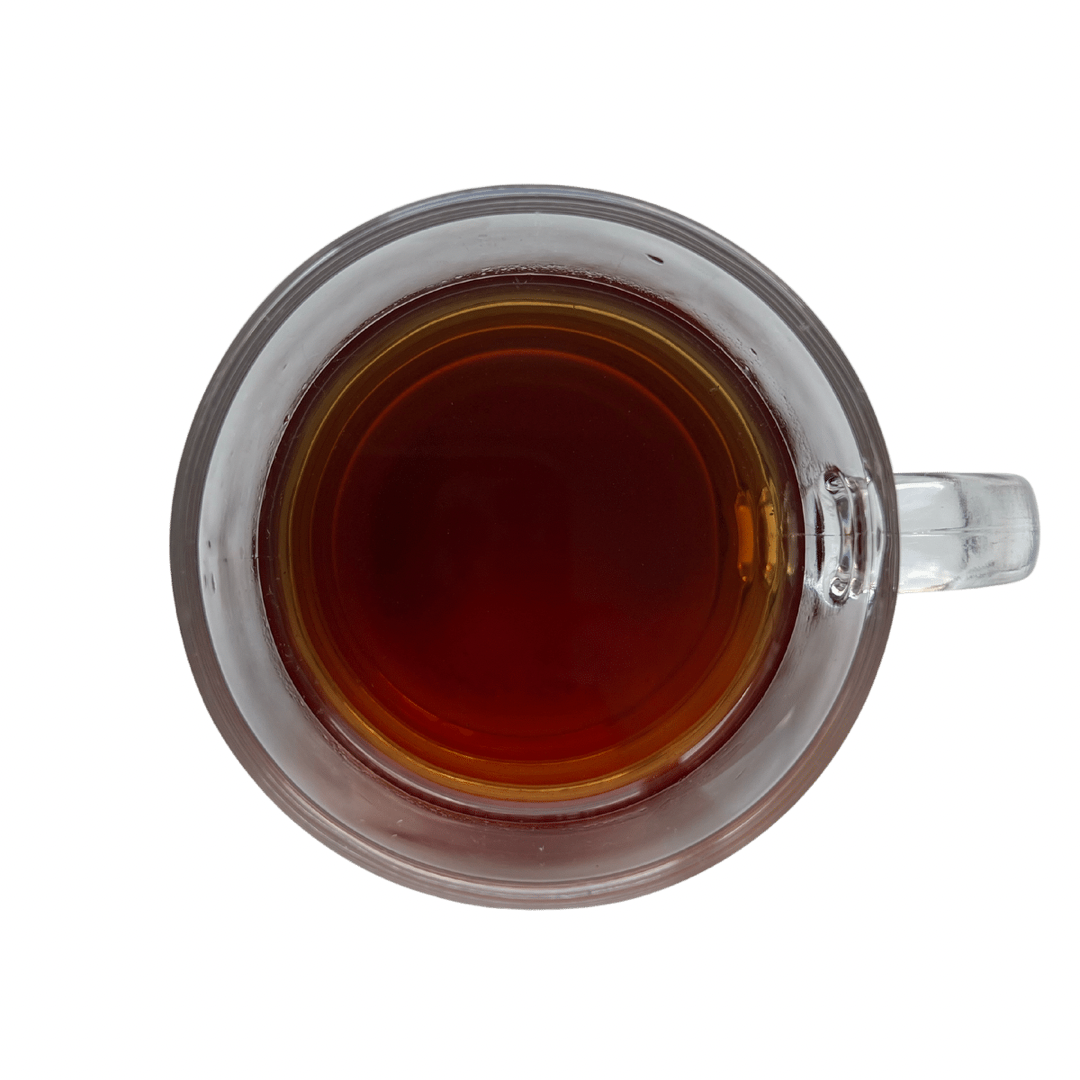 Description

SERVINGS

steeping
Honeybush comes from the Cyclopia plant, a shrub native to South Africa. It is considered a gentle tea as it is naturally sweet and caffeine-free, which makes it ideal drink to add to your bedtime routine to help promote sleep. Honeybush tea is more than just a soothing nighttime tonic, as traditionally it is kept simmering on the stove all day for easy access to a cup of tea and to add a pleasant air of well-being in the home. This is possible because unlike tea from the Camellia sinensis plant, Honeybush doesn't turn bitter when boiled too long. The honey-like aroma and taste make it the perfect all-day sipper.

Low in tannins but considered relatively high in bioactive compounds such as xanthones and flavanones, which have potential immune-optimizing benefits. Early research suggests that the polyphenols (antioxidant-rich micronutrients) in honeybush could have anti-inflammatory properties and be beneficial to heart health. In parts of South Africa, tea has historically been used to treat coughs, aid digestion, and even treat symptoms of menopause.
As enriching as it is on its own, our Honeybush Peach blend adds a whole extra layer of flavor and function to the mix. In the cup, you'll find green rooibos (an incredible source of minerals and antioxidants), tangerine and peach (for a dose of Vitamin C) and a host of flower petals for a soft layer of calming character. The perfect blend to create an overall sense of well-being, peace, and balance.
Caffeine Content: None

Ingredients: Honeybush, Green rooibos, Tangerine, Peach, Marigold + Calendula + Sunflower petals, Natural flavors (Organic compliant) 

 *These statements have not been evaluated by the FDA
Samples - 4-5 CUPS
1.5-3oz - 20-24 CUPS
3.2 OZ -6 OZ - 40- 45 CUPS
Black tea 3-5mins
Green tea 2-3mins
Oolong 2-3mins
White tea 2-3mins
Herbal Tea 3-5mins
FAQ
How long does this tea last?
Our premium loose leaf teas last approximately one year when kept in a cool dry place when resealed properly.
How much tea do I need?
We recommend - 1.5 tsps of tea per 8 oz of water
Whats the best way to steep my tea?
We recommend using a stainless teel infuser or tea filters to enjoy a single cup of tea.
How many cups of tea can I enjoy from one teaspoon?
Because this is whole leaf tea you can get 2-3 cups of tea from the same leaves depending on the tea type.