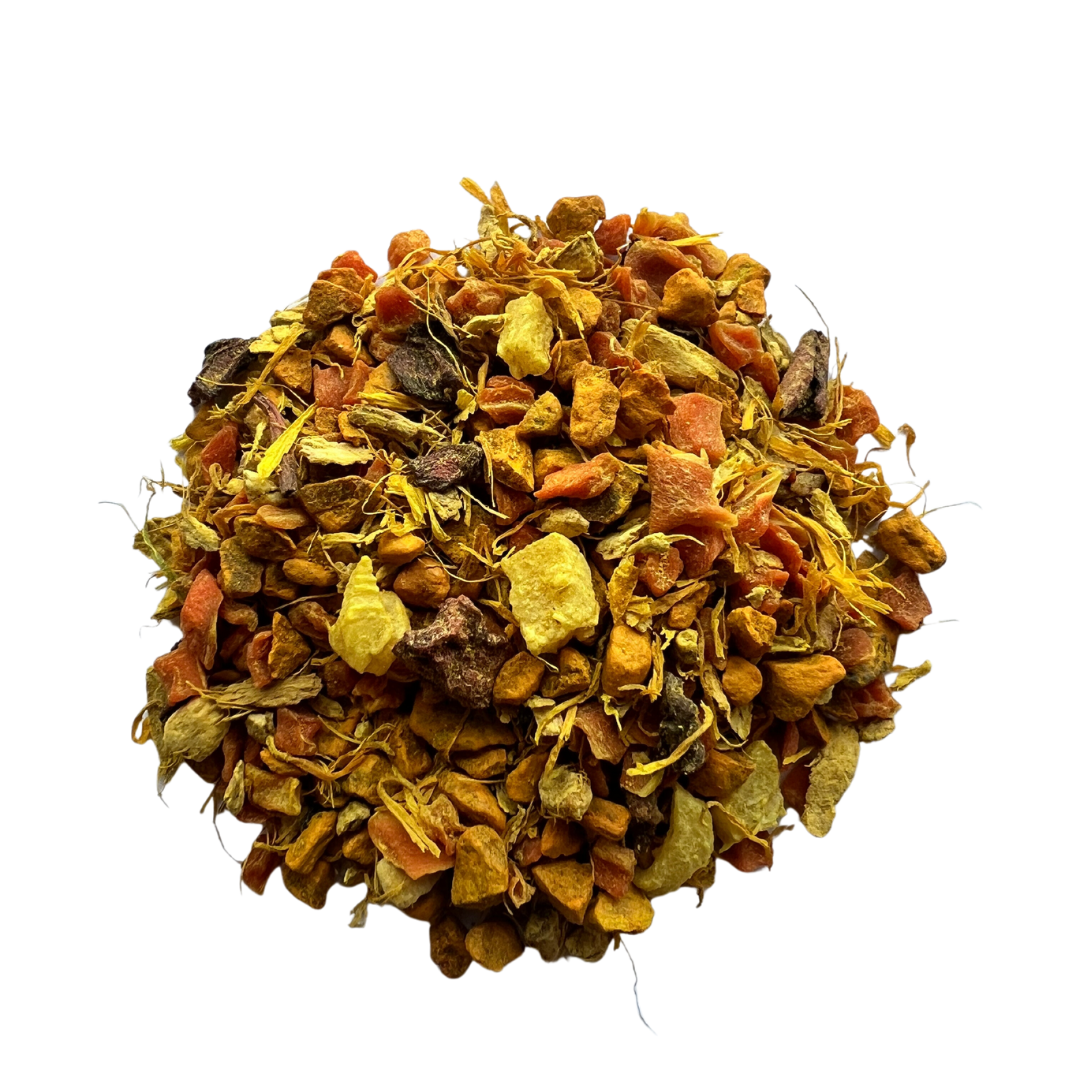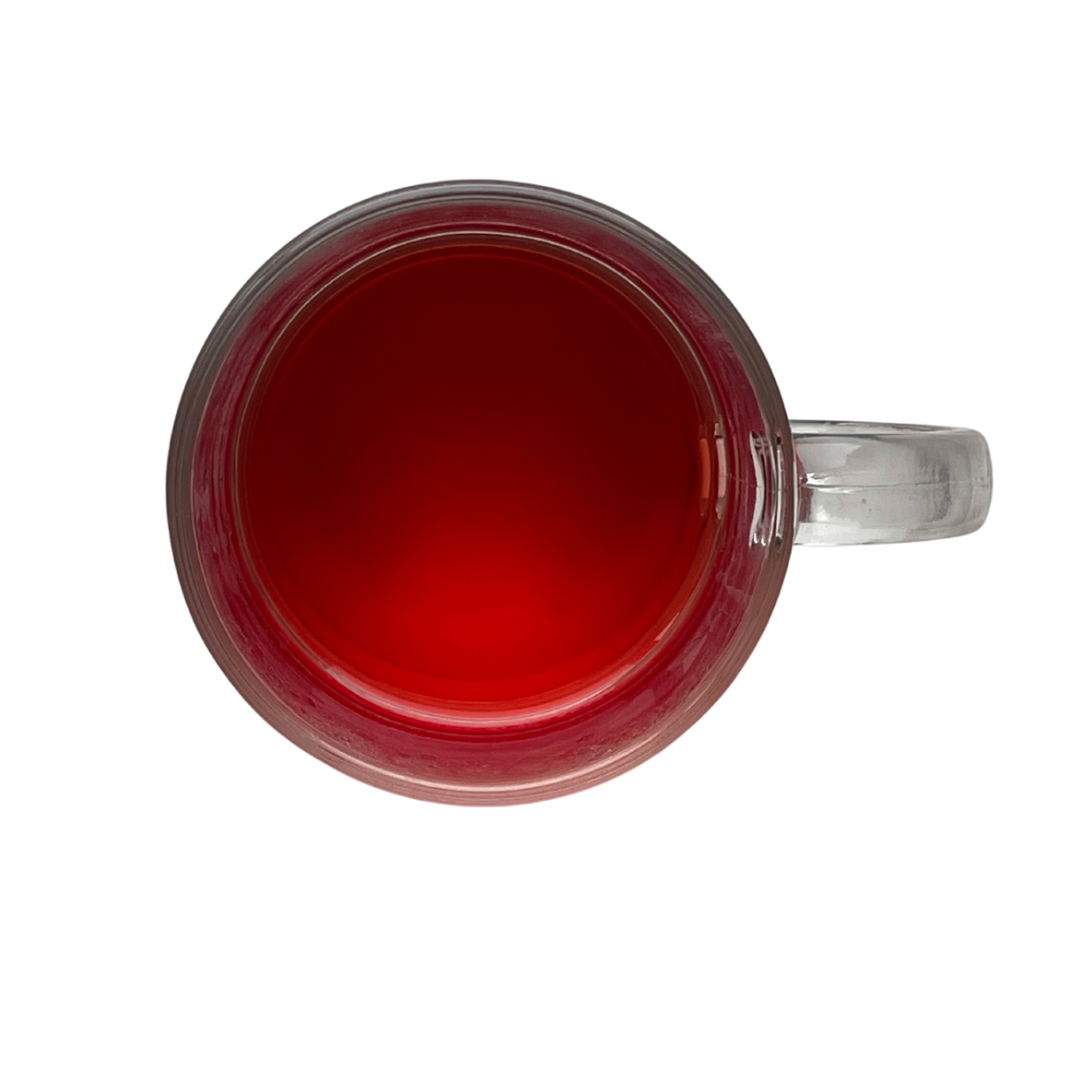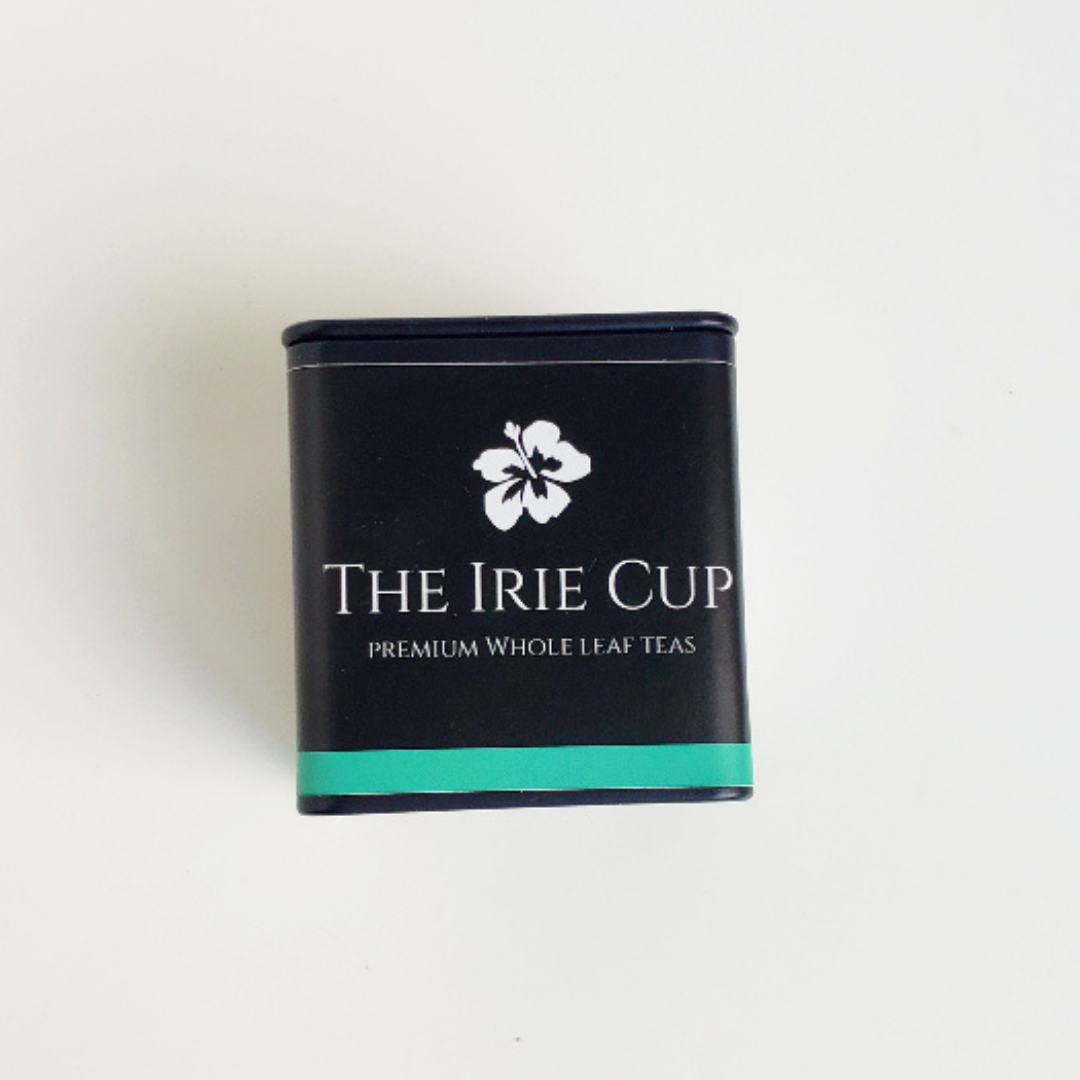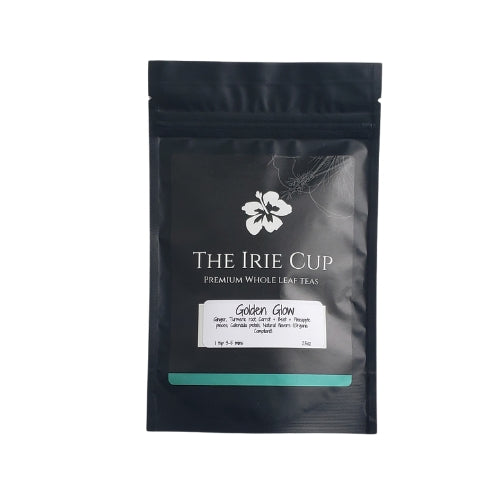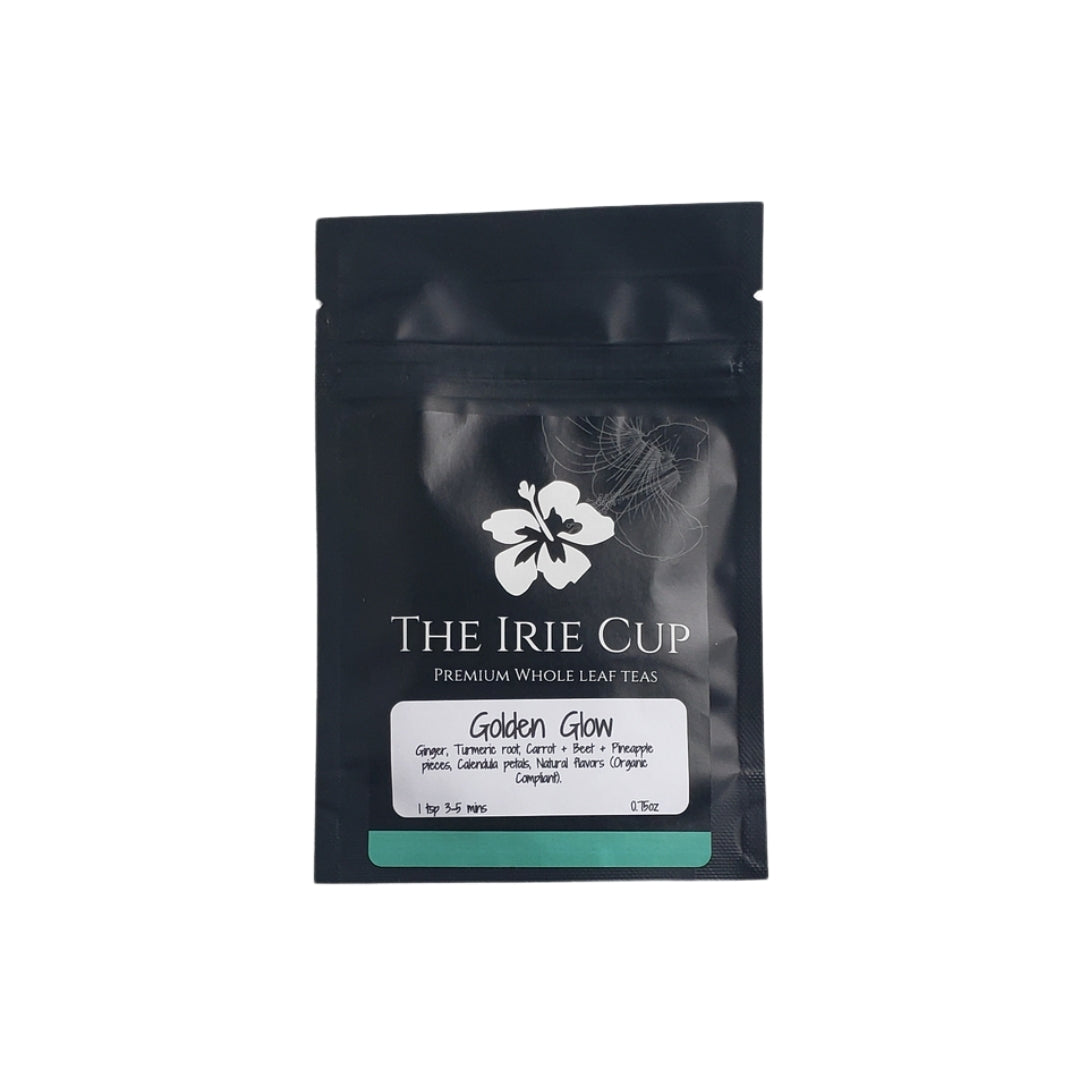 Description

SERVINGS

steeping
Unless you're lucky enough to live on a beautiful sunny island, getting that warm golden glow can be tough. Thankfully, for those of us in colder, less sunny climates, we've prepared a blend of spices, fruits, and vegetables to give your skin the boost it needs.
Ginger: Thought to protect against aging and improve the elasticity of the skin.
Turmeric: Said to possess anti-inflammatory qualities that calm overactive pores.
Carrots: Packed with beta-carotene - an antioxidant that repairs skin tissue.
Beets: High in folate, beets are said to stimulate the repair of skin cells.
We've taken this potent combo of Nature's bounty and blended it with all-natural fruit flavors for a cup that'll make you feel like you've hit the beach at high summer. This tea is sure to give you Island Irie Vibes!

Caffeine Content: None
INGREDIENTS:  Ginger, Turmeric root, Carrot + Beet + Pineapple pieces, Calendula petals, Natural flavors (Organic Compliant).
 *These statements have not been evaluated by the FDA

Samples - 4-5 CUPS
1.5-3oz - 20-24 CUPS
3.2 OZ -6 OZ - 40- 45 CUPS
Black tea 3-5mins
Green tea 2-3mins
Oolong 2-3mins
White tea 2-3mins
Herbal Tea 3-5mins
Great flavor
I'm already a repeat purchaser! Refreshing tasting and great for my stomach. Highly recommend trying this!
Glow up!
I'm obsessed with having good, even skin because I had such bad acne growing up. I also live in Georgia so we don't have sunshine year round. This tea really had me looking Sun-kissed and that was just off of the sample pack. It faded my dark spots, even my skin tone and shrunk my pores. I really love this one. Good ingredients and a nice taste. I truly believe good skin starts from within. I highly recommend!
Divine!
Doesn't need honey, lemon or milk! I'm wowed by this one. I'm usually not a huge fan of turmeric but the pineapple and ginger — which I AM a big fan of — convinced me to give golden glow a shot. I'm so glad I did! Sweetness and spice in a satisfying cup. Definitely one to savor. The health benefits to me are secondary to how delicious this one tastes. :)
FAQ
How long does this tea last?
Our premium loose leaf teas last approximately one year when kept in a cool dry place when resealed properly.
How much tea do I need?
We recommend - 1.5 tsps of tea per 8 oz of water
Whats the best way to steep my tea?
We recommend using a stainless teel infuser or tea filters to enjoy a single cup of tea.
How many cups of tea can I enjoy from one teaspoon?
Because this is whole leaf tea you can get 2-3 cups of tea from the same leaves depending on the tea type.