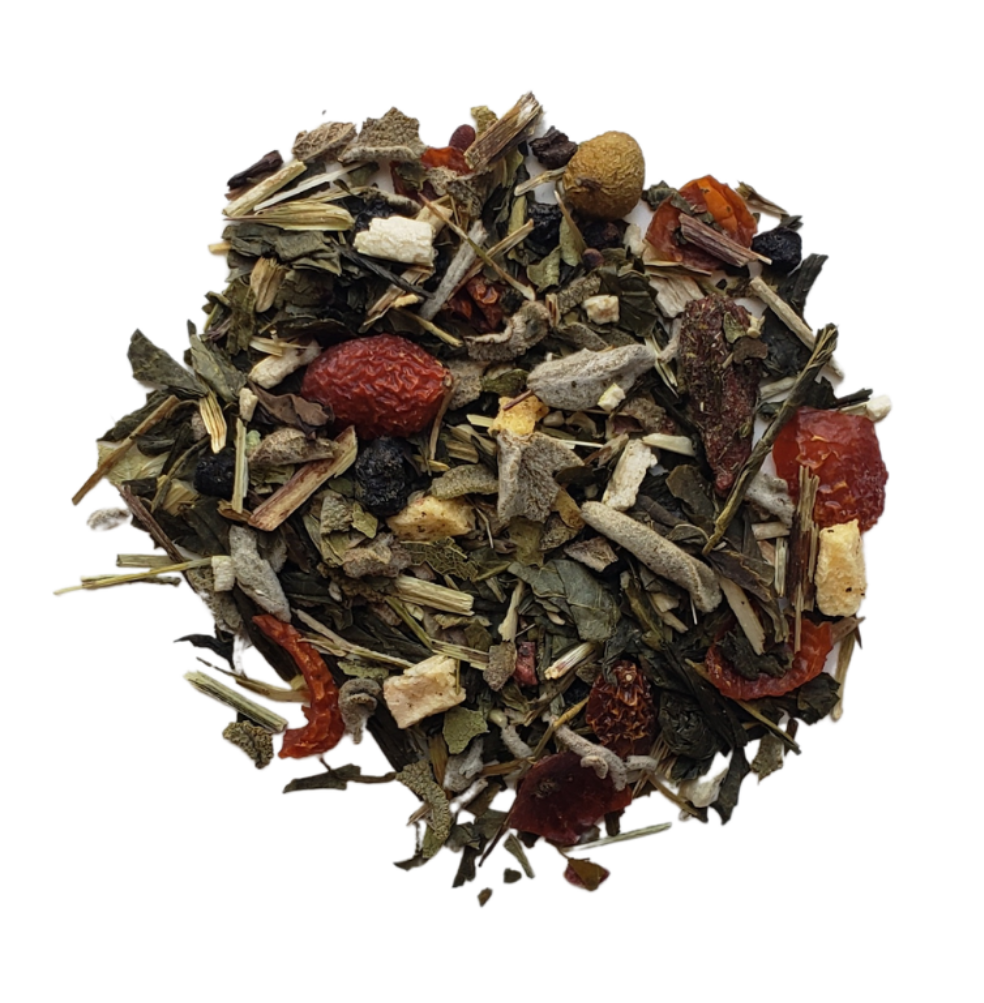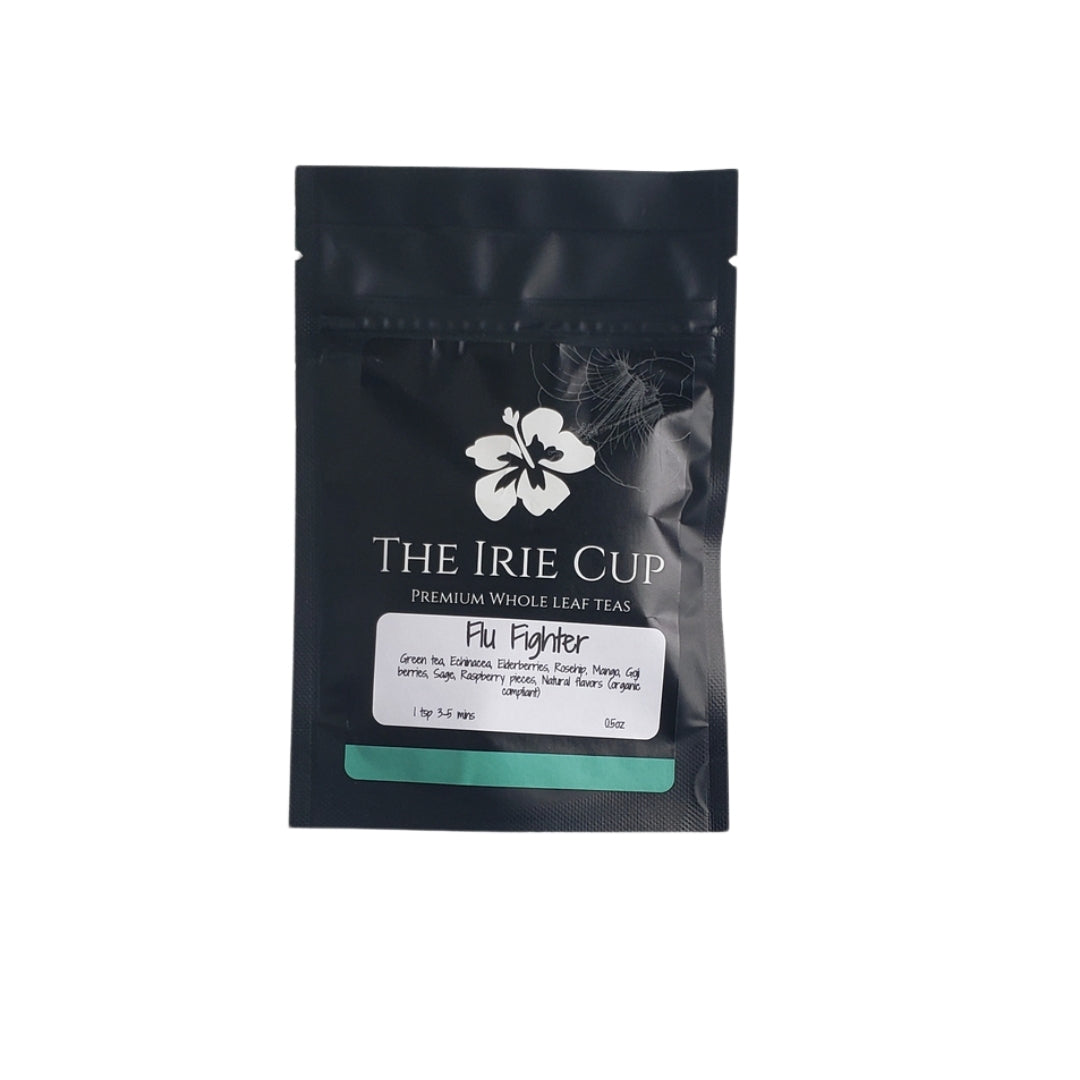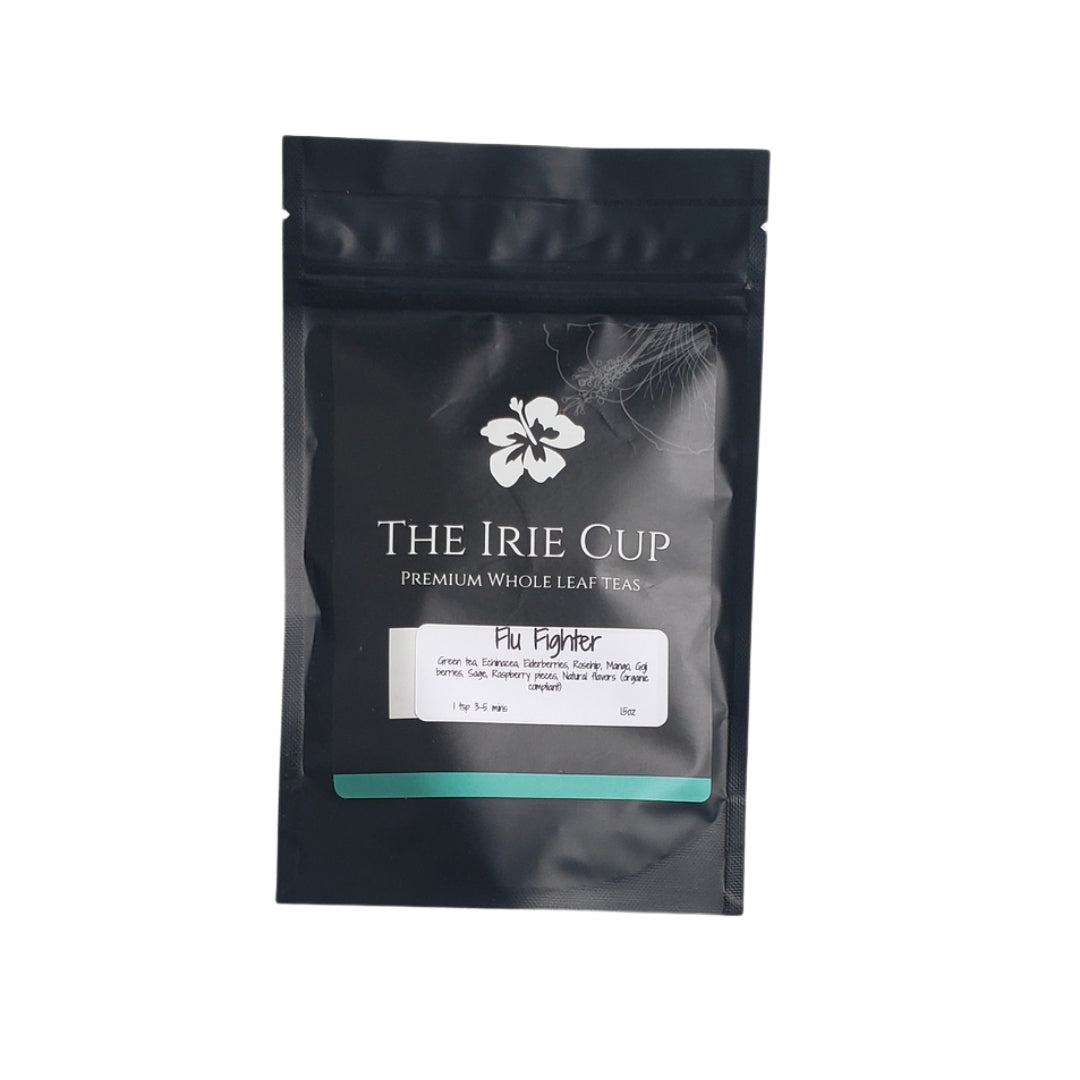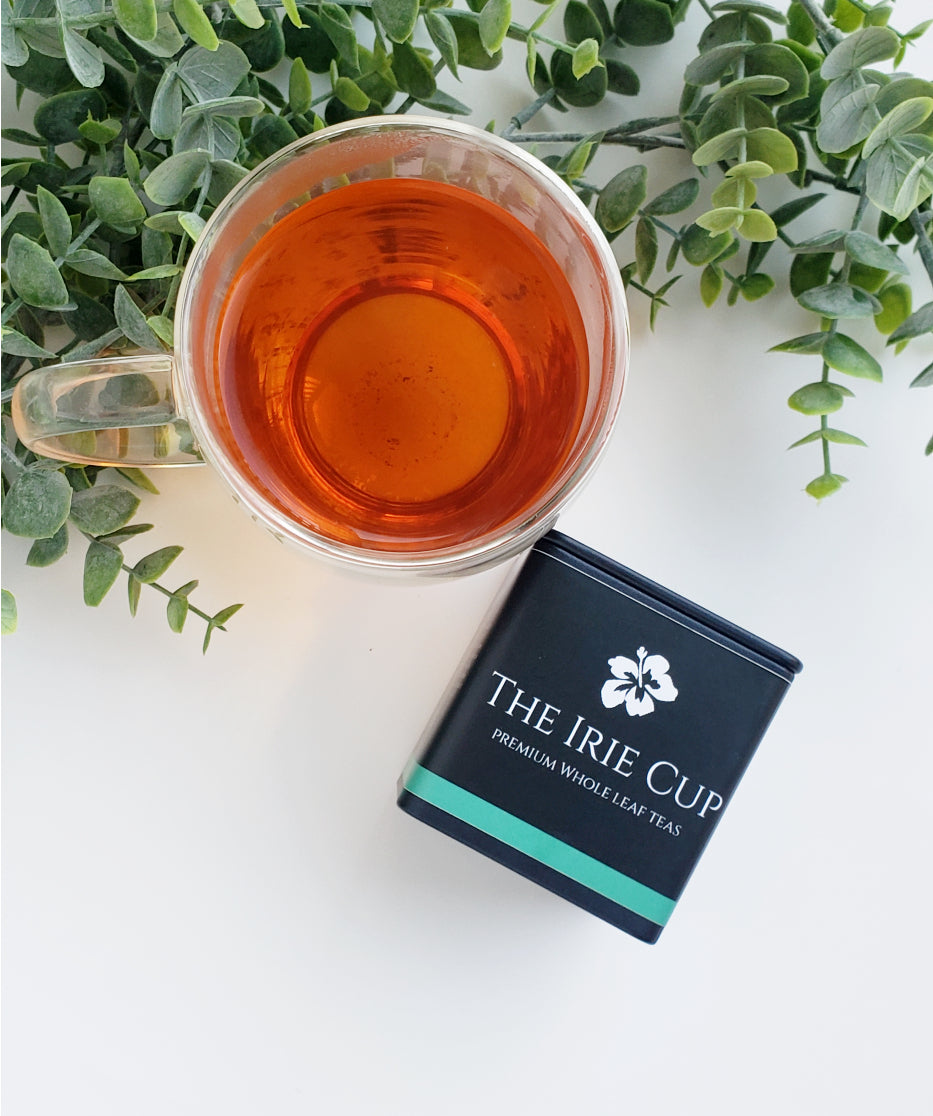 Description

SERVINGS

steeping
Using antioxidant-rich green tea as its base, this nourishing tea comes packed with a host of flu-fighting natural wonders. Echinacea is a staple of over-the-counter flu remedies. Elderberries and rosehips are both loaded with the Vitamin C your body needs to repair and restore your immune system. Goji berries are a medicinal plant with roots in ancient China. Finally, throw in some mango and raspberry for a rich tropical flavor, and you're on your way to feeling Irie again.

Caffeine Content: Low 
INGREDIENTS: Green tea, Echinacea, Elderberries, Rosehip, Mango, Goji berries, Sage, Raspberry pieces, natural flavors (organic compliant)
 *These statements have not been evaluated by the FDA
Samples - 4-5 CUPS
1.5-3oz - 20-24 CUPS
3.2 OZ -6 OZ - 40- 45 CUPS
Black tea 3-5mins
Green tea 2-3mins
Oolong 2-3mins
White tea 2-3mins
Herbal Tea 3-5mins
Auto-renews, skip or cancel anytime.
Auto-renews, skip or cancel anytime.
Auto-renews, skip or cancel anytime.
To add to cart, go to the product page and select a purchase option
Phenomenal Wintertime tea!
This tea is one of the most phenomenal teas to drink in winter.. when the air is too crisp, the wind blows too hard, and the snow is too cold.. this tea warmed up makes you feel amazing and keeps you on your toes.. i enjoyed this tea more then any others I've tried and I would recommend anyone else to give this great flavor a try.. especially during these harsh elements this tea is even better at sickly periods.. the given name fits as it worked fantastic when I had a cold.. felt instantly better certainly blessed with true tea leaves ordained by true craftsman of their work.
Flu Fighter
Love this tea! It has great flavor!
One of the best teas I have ever tasted
I was very pleased with the quality of the flu fighter tea. It smells and tastes wonderful. I would definitely order again.
Great tasting tea!
I first tried Flu Fighter at a brewing & tasting class at The Irie Cup. It was great so I left with a small sample bag. Pretty sure it help me avoid the worst part of the strep infection my family was passing around a few weeks ago. I was sick but not as sick as some of my family members. So I ordered more.
FAQ
How long does this tea last?
Our premium loose leaf teas last approximately one year when kept in a cool dry place when resealed properly.
How much tea do I need?
We recommend - 1.5 tsps of tea per 8 oz of water
Whats the best way to steep my tea?
We recommend using a stainless teel infuser or tea filters to enjoy a single cup of tea.
How many cups of tea can I enjoy from one teaspoon?
Because this is whole leaf tea you can get 2-3 cups of tea from the same leaves depending on the tea type.