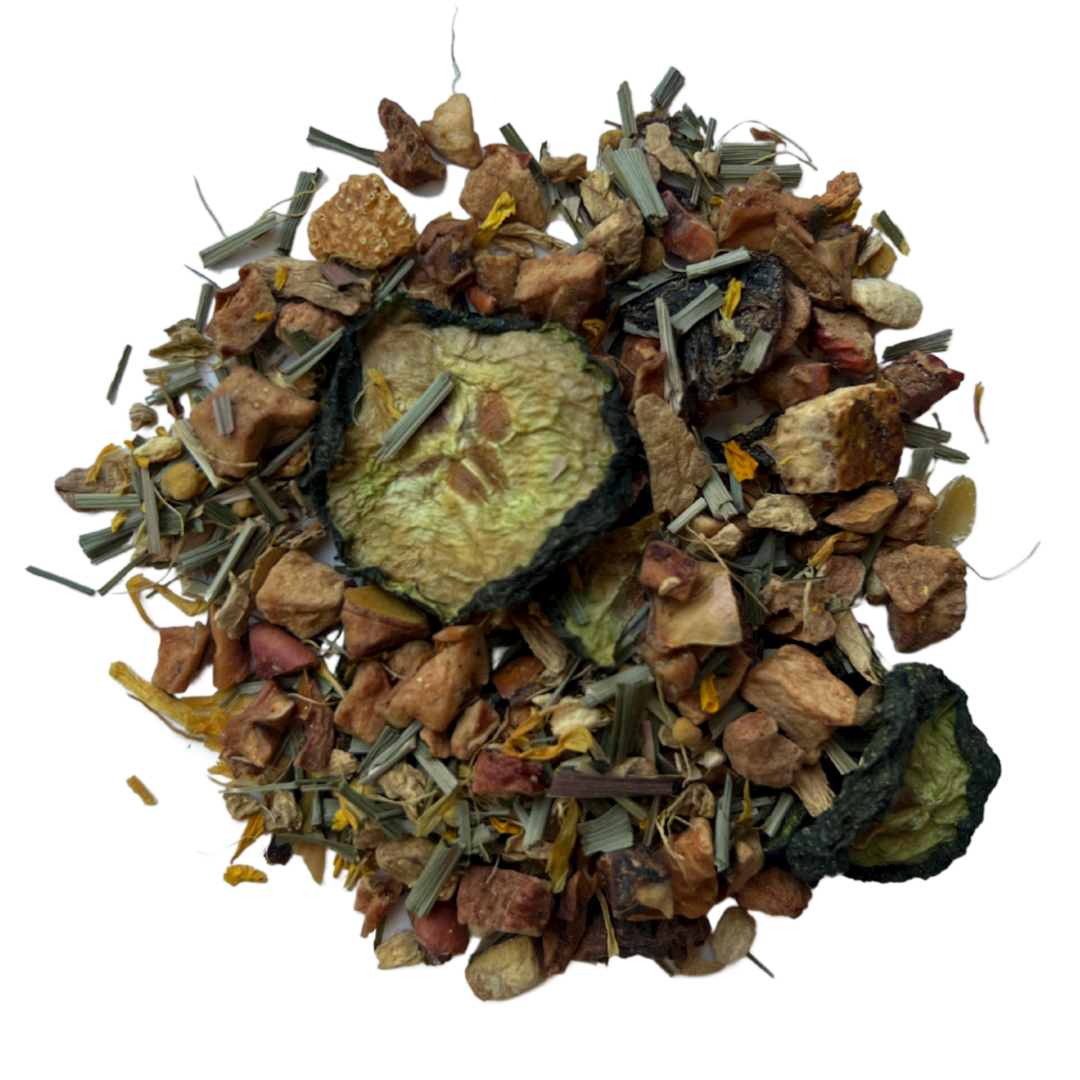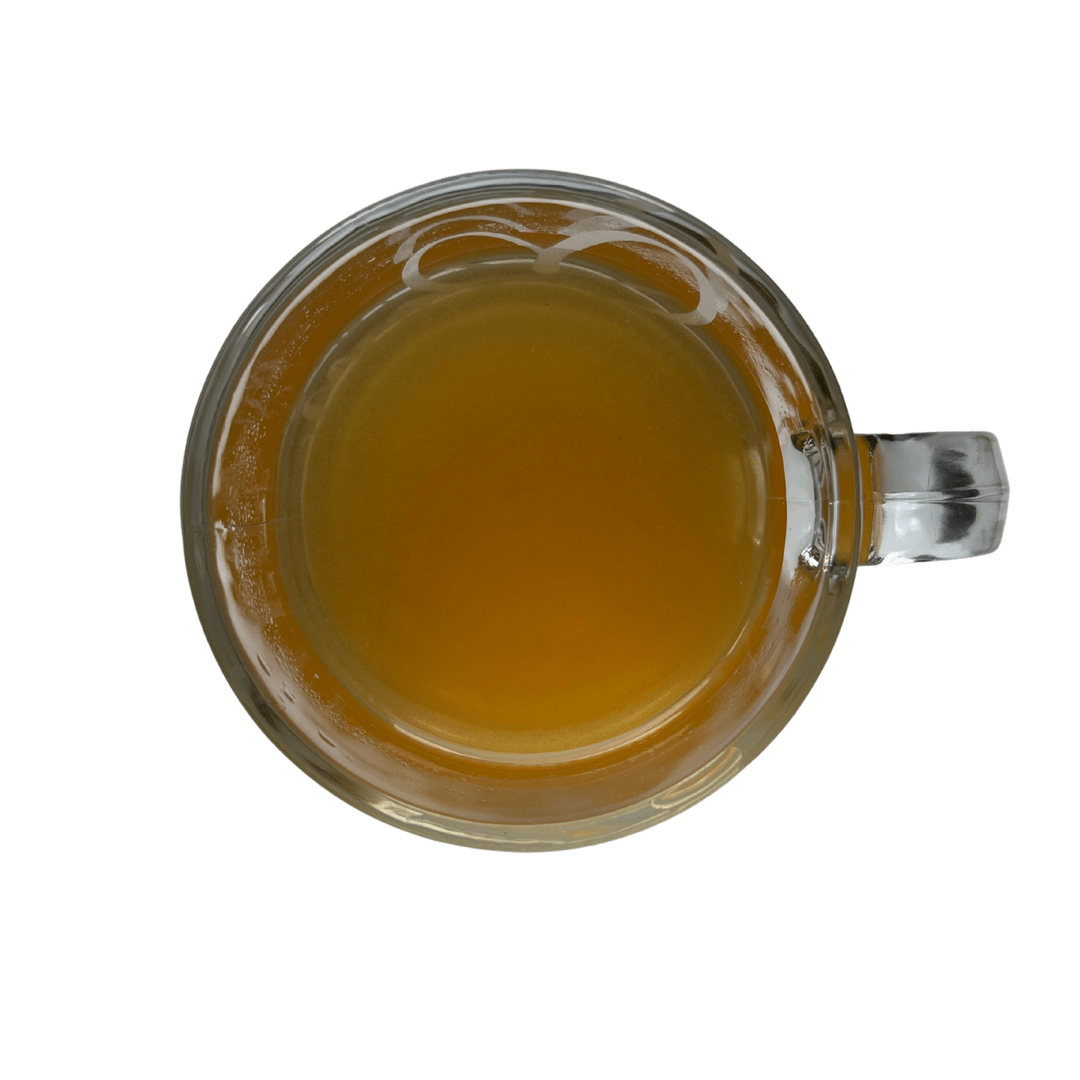 Description

SERVINGS

steeping
Refreshing cucumber and bright lemon flavor with subtle notes of apple and hints of spicy ginger.
Cucumber Lemon , a luscious functional blend that draws on the natural antioxidant and rejuvenating properties of the fusion of ingredients. Each herbal was selected for its skin-affirming attributes and beautifying qualities. Apple and lemons are said to help brighten your skin and correct uneven skin tone due to their concentrated levels of vitamin C and antioxidants. Cucumber is a helpful hydrating agent that is also thought to contain vitamins that help rejuvenate the skin and anti-inflammatory properties to improve the appearance of large pores. Ginger and lemongrass are believed to energize the body and preserve skin's collagen. Bee pollen is said to stimulate the growth of new skin tissue and prevent premature aging. Calendula and marigold are thought to promote skin hydration and firmness.
Caffeine Content: None
Ingredients: Apple, Lemon, Cucumber, Ginger, Lemongrass, Bee pollen, Calendula + Marigold petals, Natural flavors (Organic Compliant).
 *These statements have not been evaluated by the FDA
Samples - 4-5 CUPS
1.5-3oz - 20-24 CUPS
3.2 OZ -6 OZ - 40- 45 CUPS
Black tea 3-5mins
Green tea 2-3mins
Oolong 2-3mins
White tea 2-3mins
Herbal Tea 3-5mins
FAQ
How long does this tea last?
Our premium loose leaf teas last approximately one year when kept in a cool dry place when resealed properly.
How much tea do I need?
We recommend - 1.5 tsps of tea per 8 oz of water
Whats the best way to steep my tea?
We recommend using a stainless teel infuser or tea filters to enjoy a single cup of tea.
How many cups of tea can I enjoy from one teaspoon?
Because this is whole leaf tea you can get 2-3 cups of tea from the same leaves depending on the tea type.