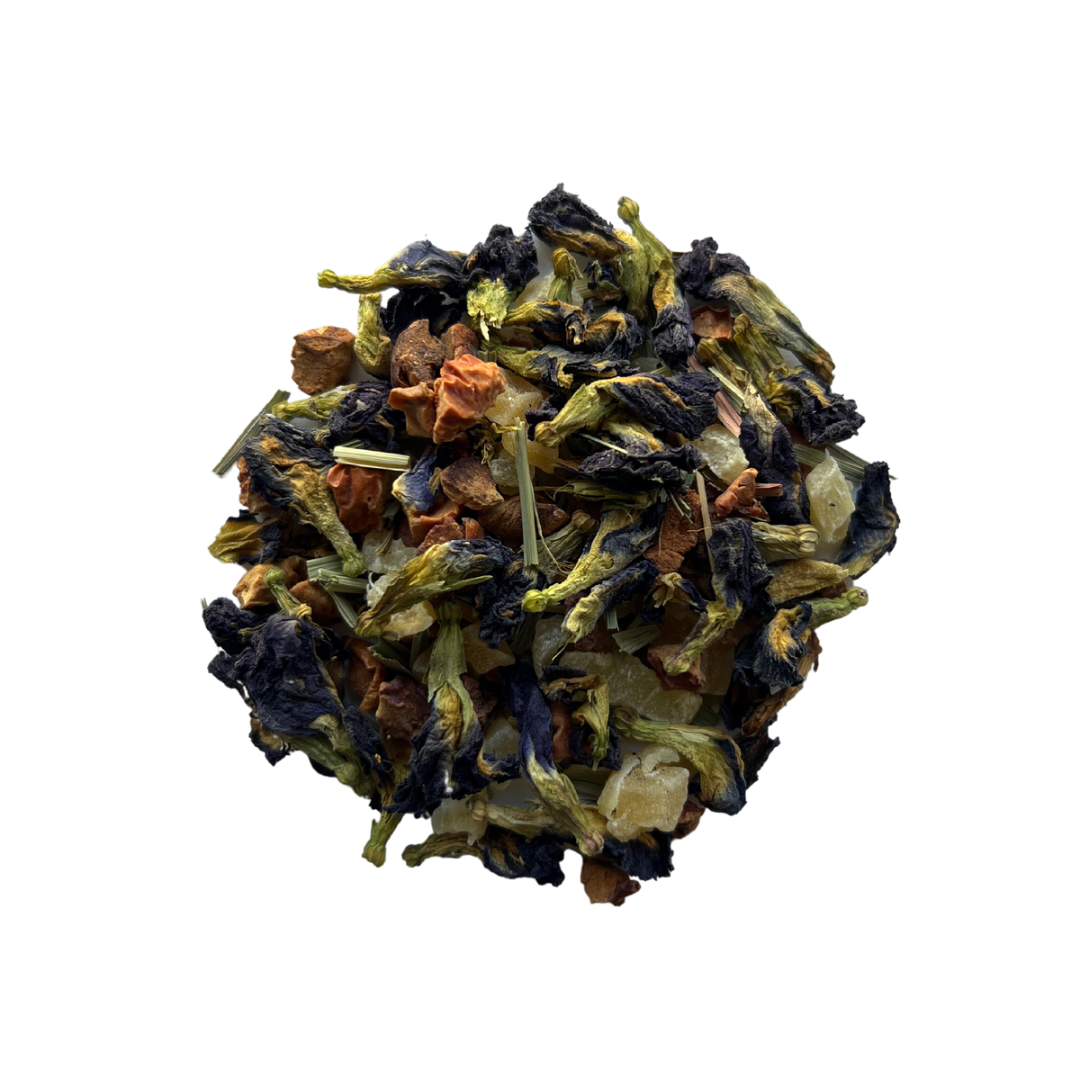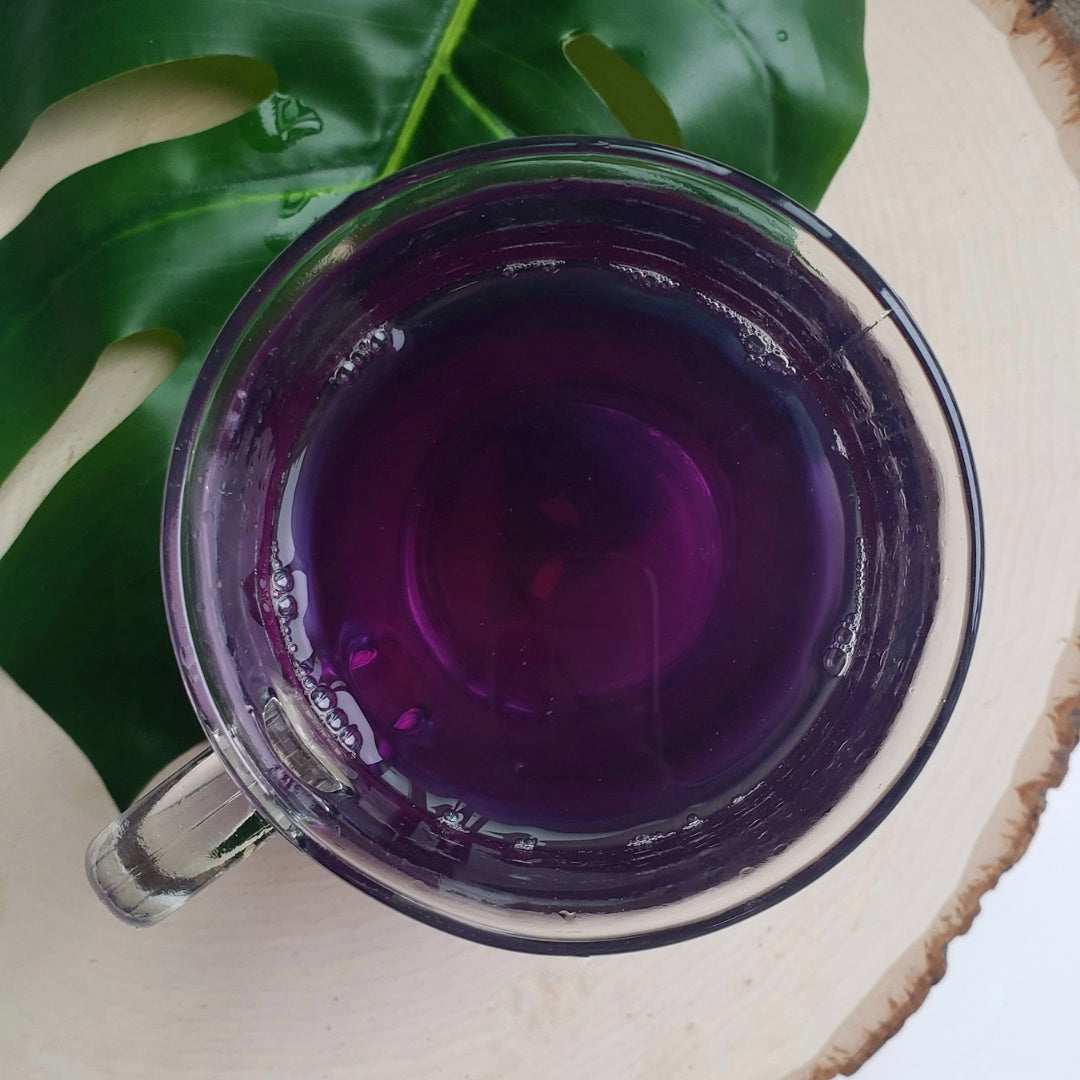 Description

SERVINGS

steeping
Are you ready for a sip of Paradise? All the flavors of the island in one with refreshing mango and juicy pineapple pieces come together in this delicious and unique blend sure to set you in vacay mode.
This farmers market favorite can now be served to your guests in the comfort of your home. Add a splash of citrus or add to your favorite lemonade and watch the blue hue change to purple right before your eyes. Have this tea hot or cold either way we know you'll enjoy the irie vibes! 
Ingredients: Lemongrass, Apple pieces, Butterfly Blue pea flower, Lemon Peel, Mango Pieces, Pineapple Pieces.
 Caffeine Content: None
 *These statements have not been evaluated by the FDA. If pregnant or nursing please consult with your doctor before consuming.
Samples - 4-5 CUPS
1.5-3oz - 20-24 CUPS
3.2 OZ -6 OZ - 40- 45 CUPS
Black tea 3-5mins
Green tea 2-3mins
Oolong 2-3mins
White tea 2-3mins
Herbal Tea 3-5mins
$3.50
Regular price
$5.00
Delish BLUE Tea!
Amazing flavor with the most beautiful color makes the tea even more enjoyable!!!
Favorite tea on the planet
The is the best tea I've ever had in my life. I don't even like tea but I absolutely love this. I've been drinking it every single day. Warm with honey and cold with lemonade. Just perfect.
SERENITY
I'm not much of a tea drinker, but Serenity has me sold. I also need to mention the BEST customer service ever.
Fantastic
This iced tea blend is perfection for all ages. I love it just as much as my 7 year old great niece does. Everytime she's at my house she asks for the delicious purple tea.
THE BEST!!
How, oh HOW do I sing the praise of this tea and make you understand? This is the best butterfly flower tea I've ever had, bar none, hands down, ever. I had sampled it at a friend's house and HAD to see the Irie team at the local farmers market the next opportunity I had. I drink this hot, cold, but my favorite is with lime juice and topped with sparkling water and mint for a refreshing summer tonic. I want an apothecary of Irie tea. Consider me a groupie!!
Paradise
$3.50
Regular price
$5.00
FAQ
How long does this tea last?
Our premium loose leaf teas last approximately one year when kept in a cool dry place when resealed properly.
How much tea do I need?
We recommend - 1.5 tsps of tea per 8 oz of water
Whats the best way to steep my tea?
We recommend using a stainless teel infuser or tea filters to enjoy a single cup of tea.
How many cups of tea can I enjoy from one teaspoon?
Because this is whole leaf tea you can get 2-3 cups of tea from the same leaves depending on the tea type.