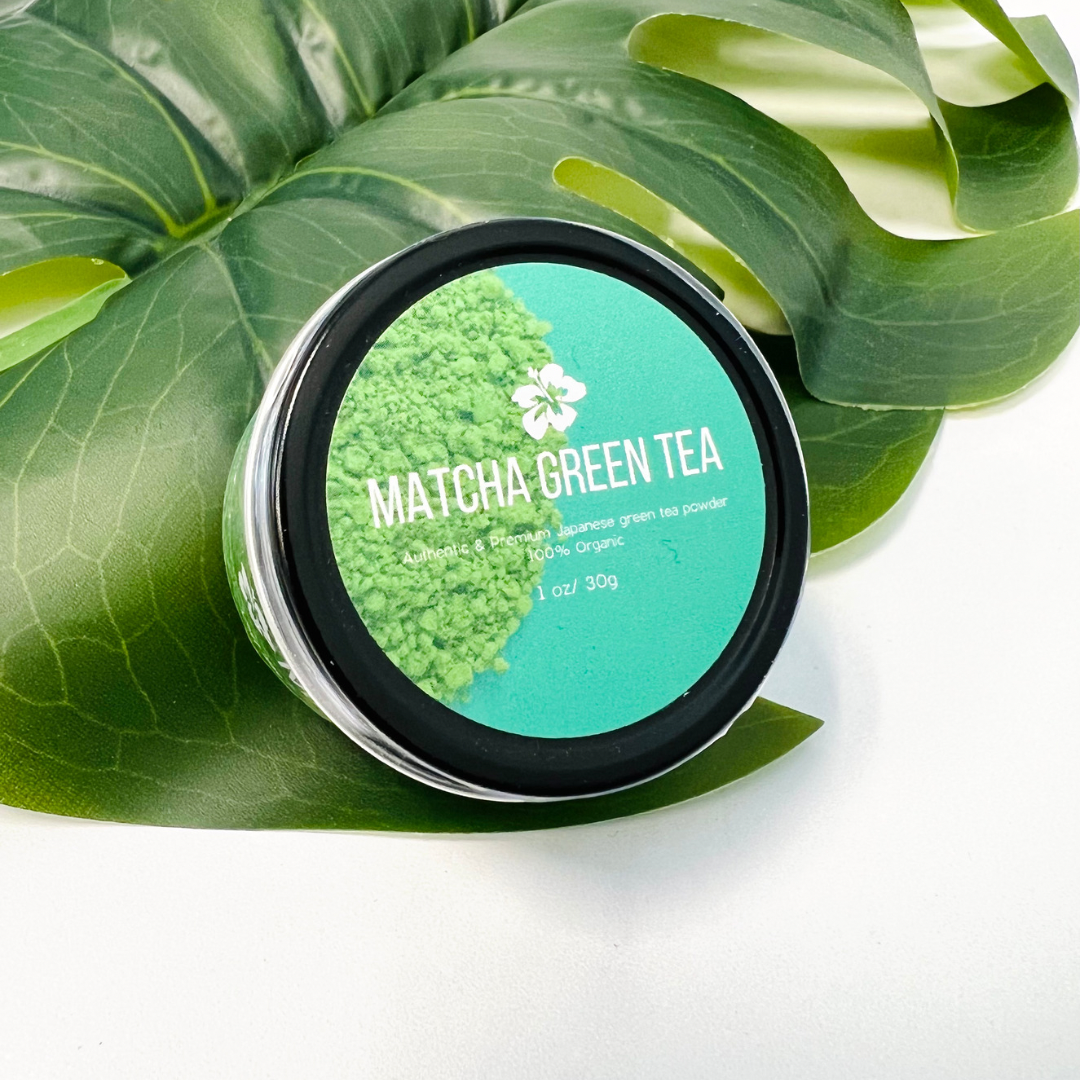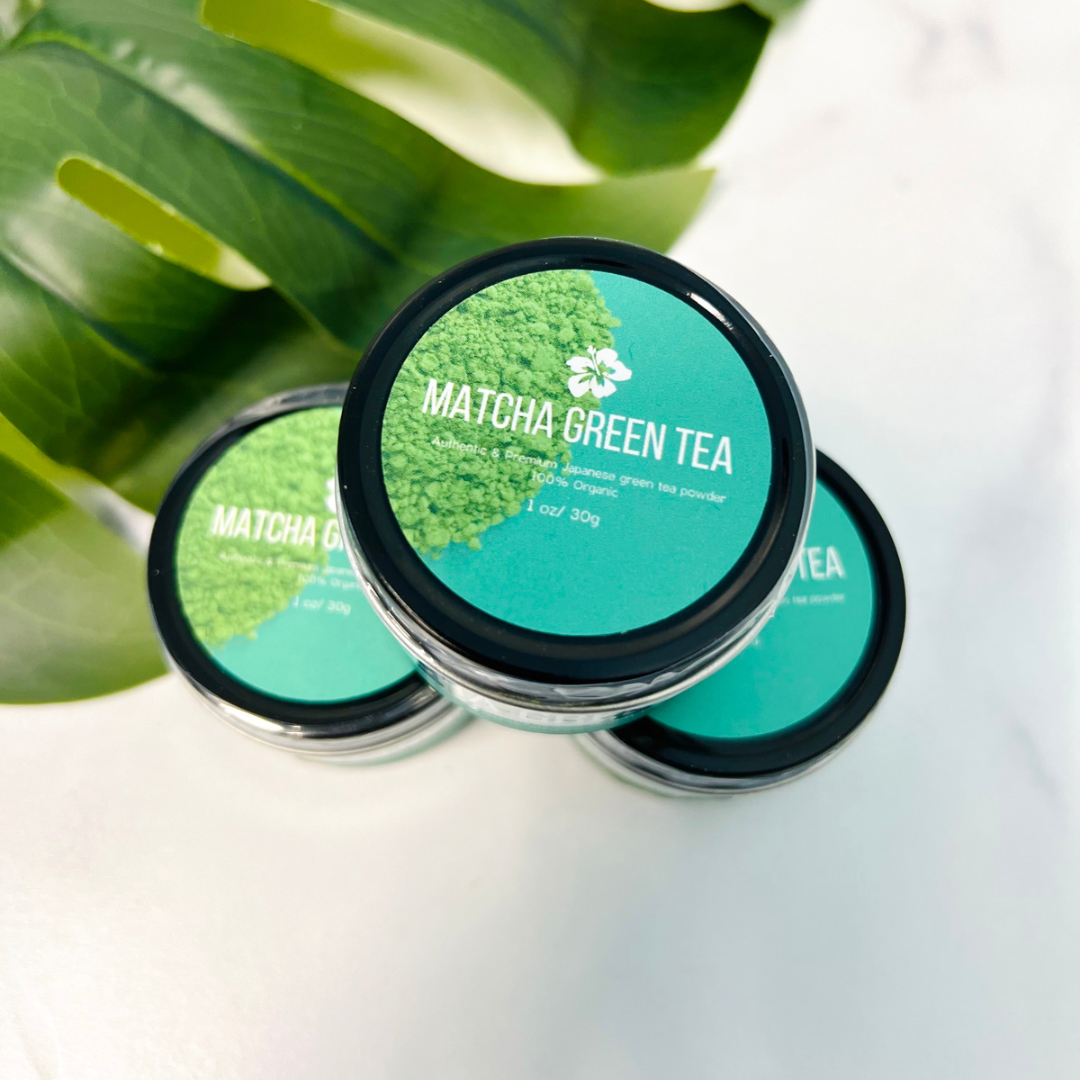 Description

SERVINGS

steeping
Luxury grade style Japanese green tea and Gyokuro comes to the islands in this our premium grade matcha. Its smooth jammy-like taste comes with the smooth cool sights and sounds of the Caribbean making this a very satisfying full cup. Makes us want to sing:
"We're Jammin, I want to jammin with you".
"We're Jammin, And I hope you like jammin too". - Bob Marley
Using pure luxury Tencha green tea and Gyokuro leaves from the Kagoshima region, our premium grade matcha is shaded under special shade covers for 3 weeks before plucking. Its then stone-ground into a fine powder containing 3x times the antioxidants of regular green tea.
Try both our premium blend or our brand new mango infusion blend. 
Can be served perfectly as a stand-alone tea, latte, cold brew, or added to your favorite dish.
Caffeine Content: Medium 
INGREDIENTS: Green Tea (small batch tencha)  
24 Servings - 
1/2 tsp per serving
Preparation 
1. Scoop a 1/2 teaspoon of premium grade matcha into a small bowl (1 tsp for stronger brew)
2. Add 2 to 4oz of water per 1/2 tsp of matcha and whisk to desired consistency
3. Enjoy traditionally or add preferred milk or sweetener to taste (We recommend coconut milk and maple syrup)
Samples - 4-5 CUPS
1.5-3oz - 20-24 CUPS
3.2 OZ -6 OZ - 40- 45 CUPS
Black tea 3-5mins
Green tea 2-3mins
Oolong 2-3mins
White tea 2-3mins
Herbal Tea 3-5mins
$18.97
Regular price
$25.00
Matcha
$18.97
Regular price
$25.00
FAQ
How long does this tea last?
Our premium loose leaf teas last approximately one year when kept in a cool dry place when resealed properly.
How much tea do I need?
We recommend - 1.5 tsps of tea per 8 oz of water
Whats the best way to steep my tea?
We recommend using a stainless teel infuser or tea filters to enjoy a single cup of tea.
How many cups of tea can I enjoy from one teaspoon?
Because this is whole leaf tea you can get 2-3 cups of tea from the same leaves depending on the tea type.