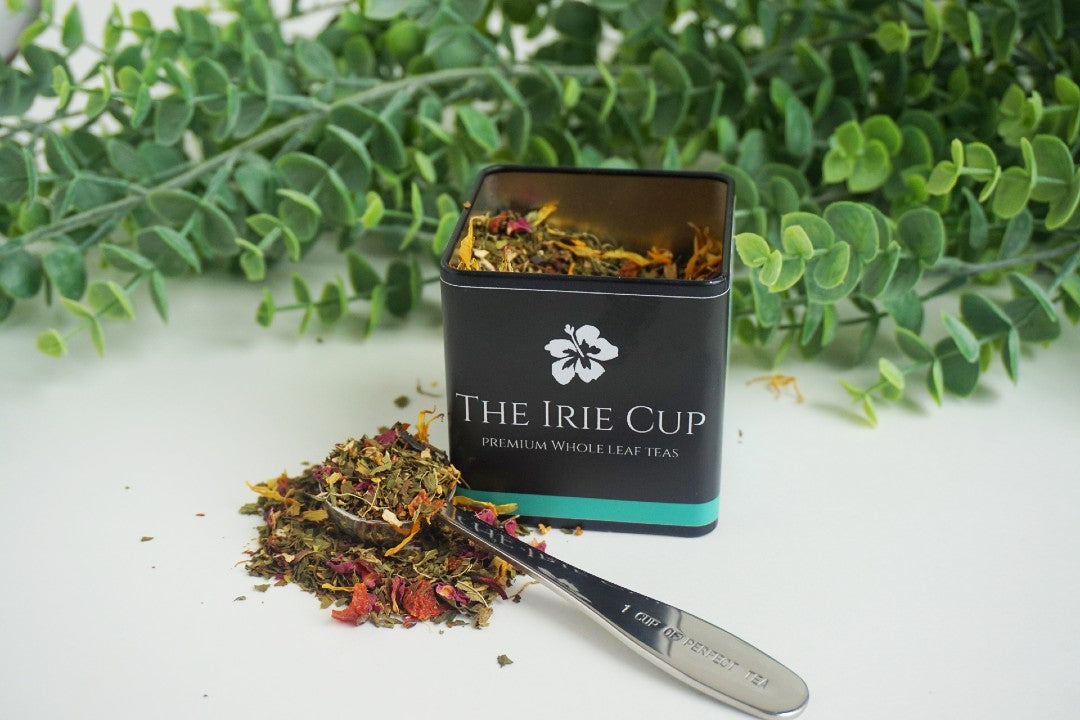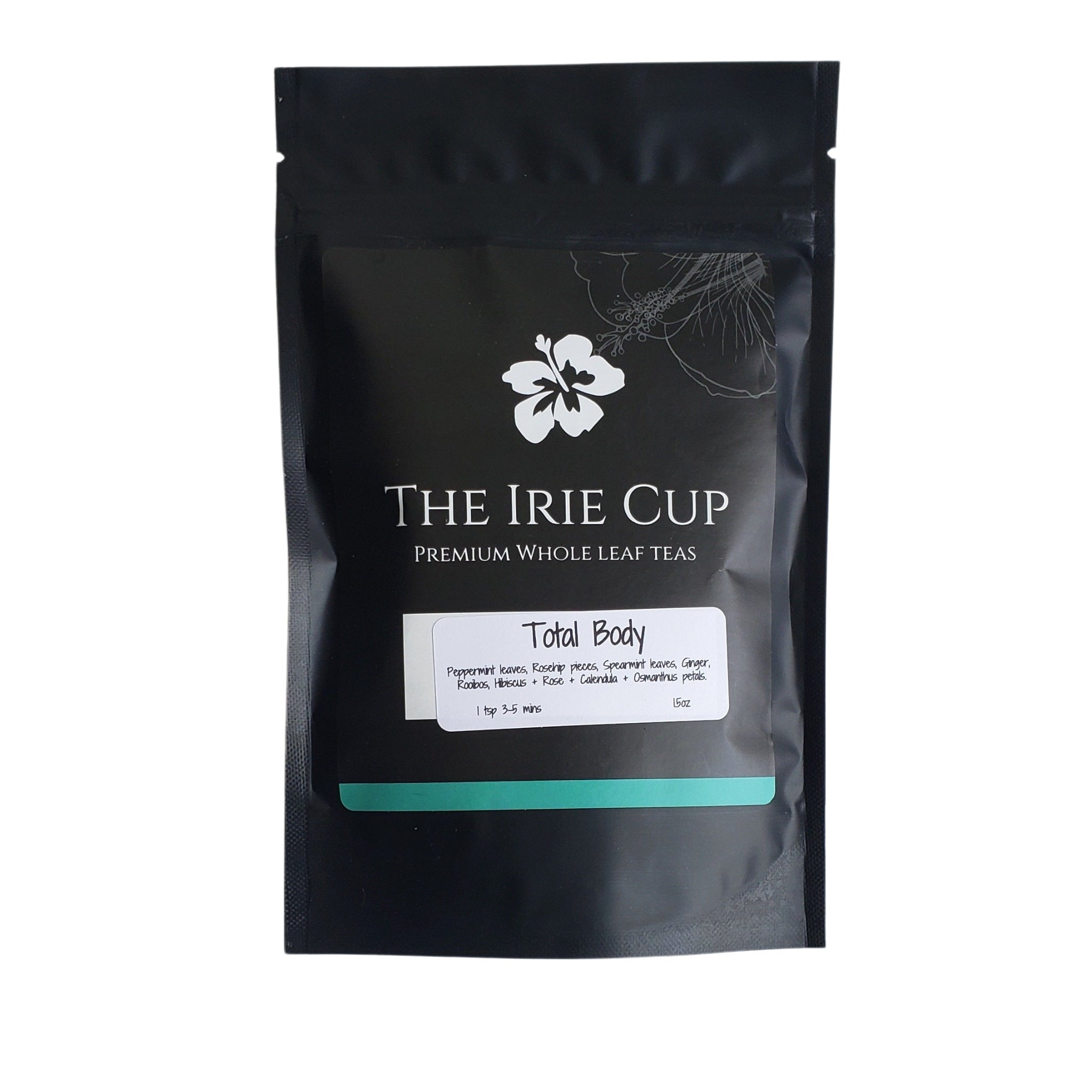 Description

SERVINGS

steeping
Makes you want to sing "Is this love" by Bob Marley. Light tart fruity mint opens your palate, floral and fruit follow and finishes with ginger. Life goodness in a cup. We've added Peppermint and Spearmint for their relaxing qualities. Ginger for a spicy layer of vitality, Osmanthus and Hibiscus for a calming aroma, and Rosehip for a floral boost. If that doesn't sound like something that's good for mind and body we don't know what is!         

INGREDIENTS: Peppermint leaves, Rosehip pieces, Spearmint leaves, Ginger, Rooibos, Hibiscus + Rose + Calendula + Osmanthus petals.
 *These statements have not been evaluated by the FDA
Samples - 4-5 CUPS
1.5-3oz - 20-24 CUPS
3.2 OZ -6 OZ - 40- 45 CUPS
Black tea 3-5mins
Green tea 2-3mins
Oolong 2-3mins
White tea 2-3mins
Herbal Tea 3-5mins
This is my fav
This tea is my favorite and is so smooth and easy to drink. I especially love on these cool Fall mornings.
My new favorite tea
This is the perfect blend of all things good ❤️❤️❤️❤️
My Favorite Place For Tea!!
Firstly, I loved the tea that I purchased which was the Blue Mountain Berry and Peppermint. But, I was also given a free sample (Thank you for that!!) of the Golden Glow tea, which is now my favorite!! I will be purchasing that next and this is now my favorite place for tea!! xoxoxo
Delicious, Minty, Floral
The aroma of this tea is wonderfully fresh and floral. The imagery I kept coming to was wandering through a garden in a dream. It starts out fresh and minty, but a softer and sweeter mint, due to the spearmint. It then moves into more floral notes, and leaves a cool feeling on the tongue. When I read there was ginger in the ingredients, I thought it may have some heat, but the ginger only adds a bright fresh note. I loved it!! And this tea has no caffeine, so you can drink it all day.
Try this Tea if:
-You like floral teas
-You like minty teas
-You like herbal teas
-You want to try a new tea with no caffeine
Total Perfection
Total Body tea is a wonderful tea! It is a great way to end a hectic day. I don't tend to gravitate towards minty teas but this one is great. The mint flavor and sweetness compliment each other so well, it just seeps comfort!
FAQ
How long does this tea last?
Our premium loose leaf teas last approximately one year when kept in a cool dry place when resealed properly.
How much tea do I need?
We recommend - 1.5 tsps of tea per 8 oz of water
Whats the best way to steep my tea?
We recommend using a stainless teel infuser or tea filters to enjoy a single cup of tea.
How many cups of tea can I enjoy from one teaspoon?
Because this is whole leaf tea you can get 2-3 cups of tea from the same leaves depending on the tea type.