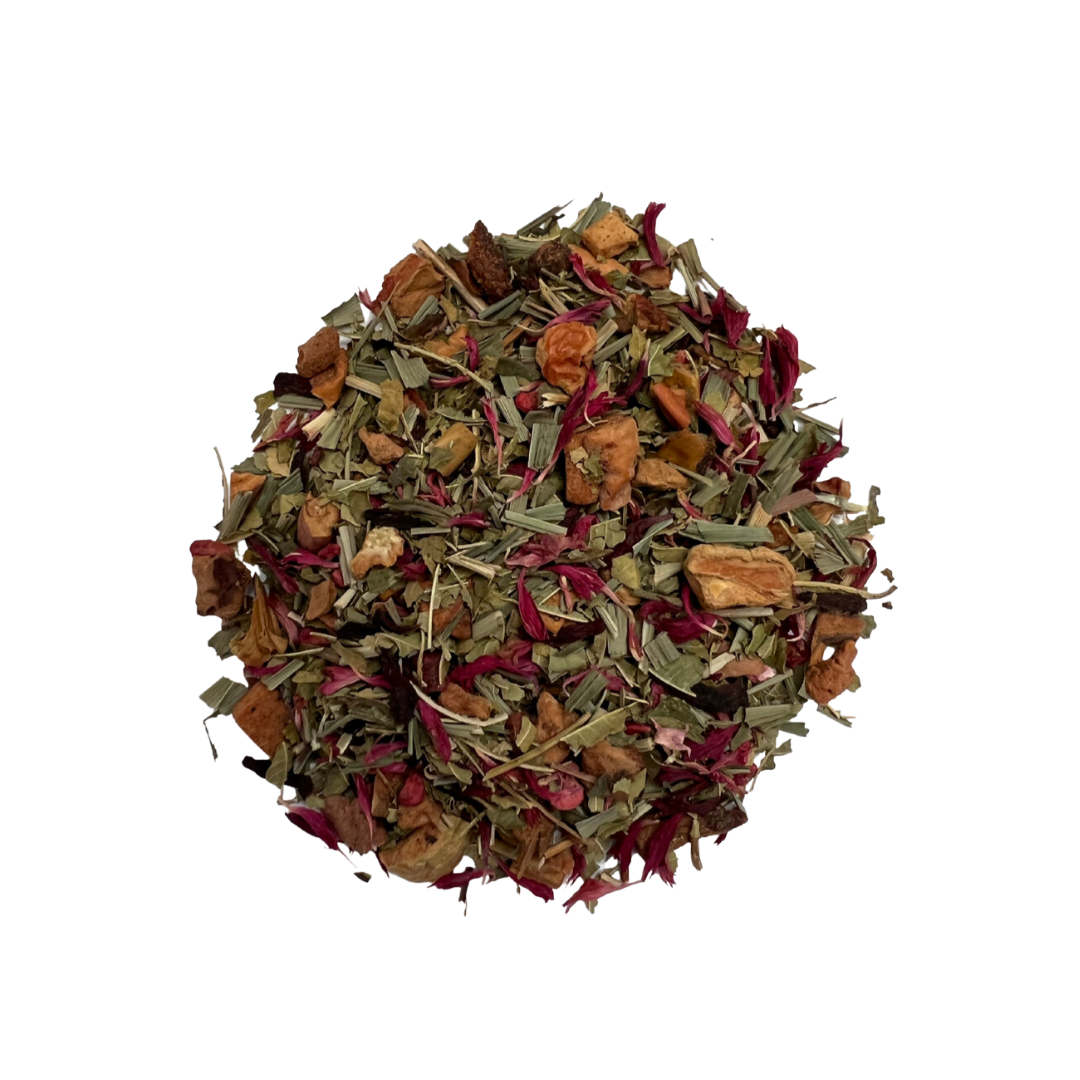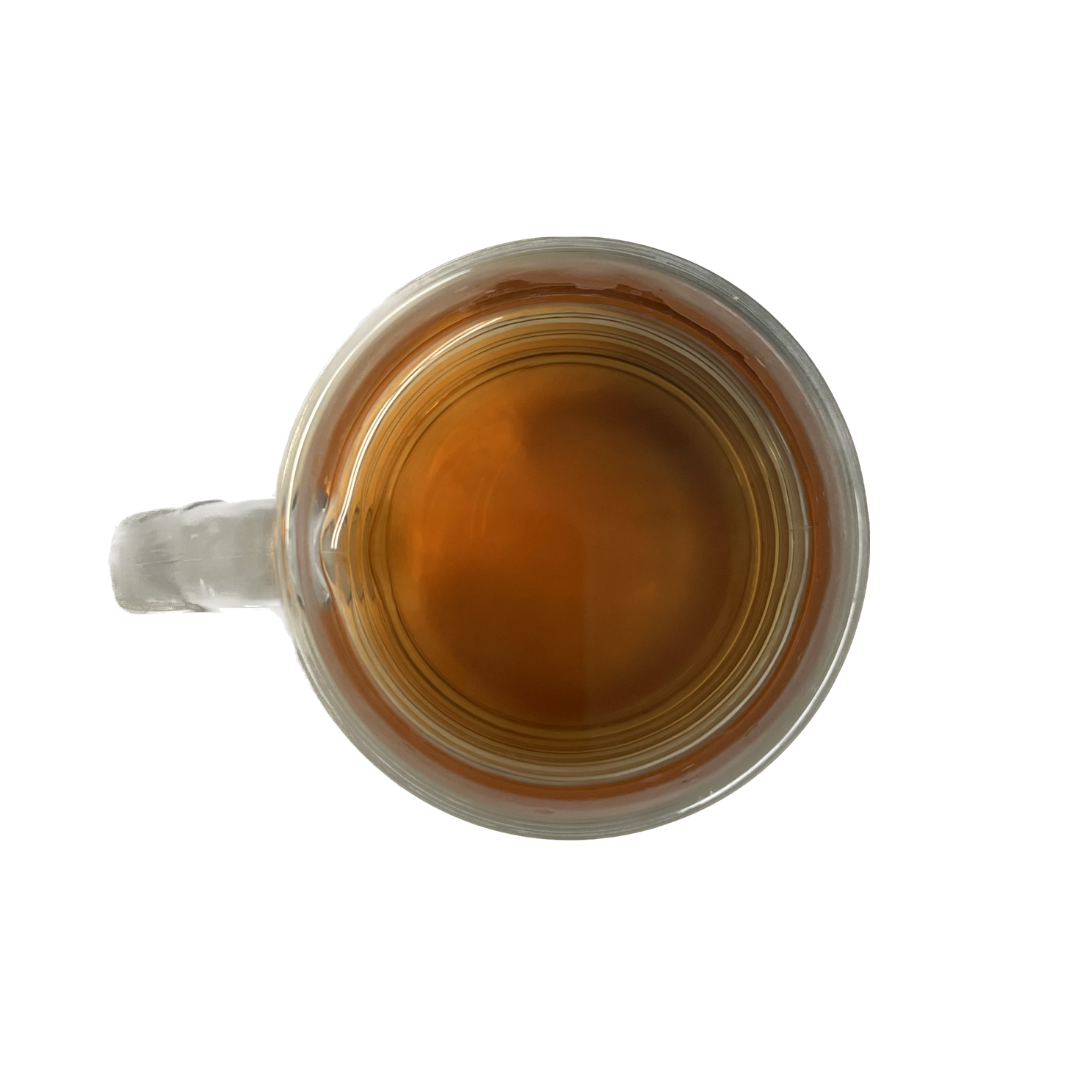 Description

SERVINGS

steeping
A bright citrusy burst of Lemon Verbena happens to pair exceedingly well with the tart sweetness of raspberry. Blended here with an additional assortment of herbs, fruit pieces and flower petals, these two powerhouses help produce a naturally calming and peaceful cuppa.
Curated exclusively for the *Loved Well Box Collection "Serenity", we bring a tea blend that encompasses every sense of the word.
Caffeine Content: None
INGREDIENTS:  Apple pieces, Lemon Verbena, Lemongrass, Hibiscus, Lemon pieces, Raspberry pieces, Cornflower petals, Natural flavors (Organic Compliant).
 *These statements have not been evaluated by the FDA
Samples - 4-5 CUPS
1.5-3oz - 20-24 CUPS
3.2 OZ -6 OZ - 40- 45 CUPS
Black tea 3-5mins
Green tea 2-3mins
Oolong 2-3mins
White tea 2-3mins
Herbal Tea 3-5mins
No false advertising in the name
Lovely, naturally slightly sweet tea, easy to drink without sweetener, I love this tea after dinner to help with that bloated feeling of having eaten too much.
Serenity Is Aptly Named
I'm not normally a fan of fruity or floral teas, but there's something about Serenity that I just love. It's becoming my favorite tea to wind down with. It's very comforting. Serenity really is the perfect name for it.
My new favorite tea company
I have tried a few different teas from the Irie Cup and I love them all but Serenity is definitely my favorite!! It's the perfect balance of fruity and floral. Great at any temperature and any time of the day.
Fruity & Floral
Trying out my Irie Cup and Serenity tea blend tonight! The aroma of this tea is just amazing…fruity and floral all at once! What an amazing combo! Keep up the fabulous work! See you again next Friday at the farmers market!
Sublime!
I don't know if I can pick a favorite tea from The Irie Cup because I love all five that I've tried! This one is my go to during a hectic day to help me find a moment of peace. It always calms me down and helps me focus. It soothes all my senses. I love the high quality ingredients and freshness that go into every pouch and I feel even better knowing I'm supporting a local small business!
FAQ
How long does this tea last?
Our premium loose leaf teas last approximately one year when kept in a cool dry place when resealed properly.
How much tea do I need?
We recommend - 1.5 tsps of tea per 8 oz of water
Whats the best way to steep my tea?
We recommend using a stainless teel infuser or tea filters to enjoy a single cup of tea.
How many cups of tea can I enjoy from one teaspoon?
Because this is whole leaf tea you can get 2-3 cups of tea from the same leaves depending on the tea type.