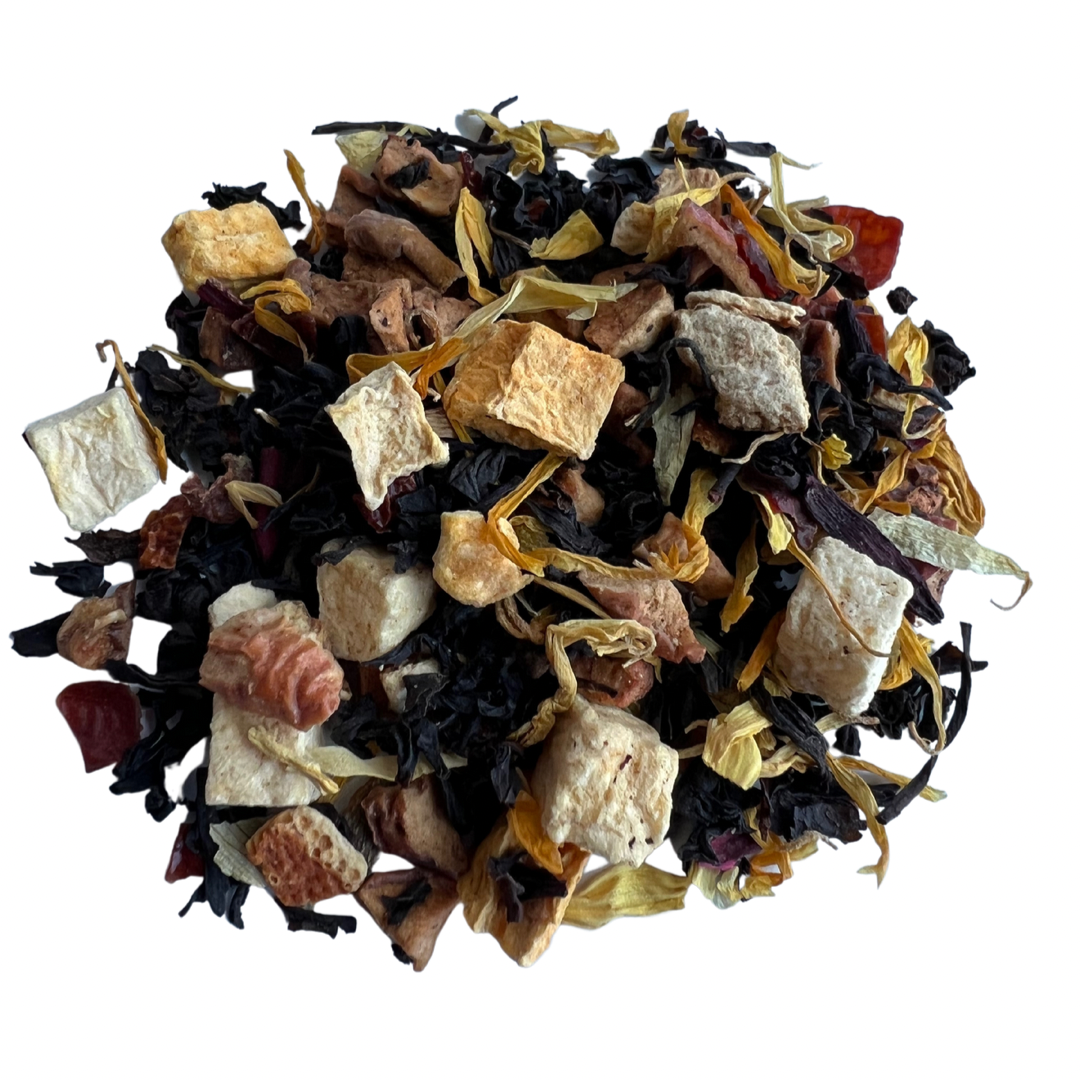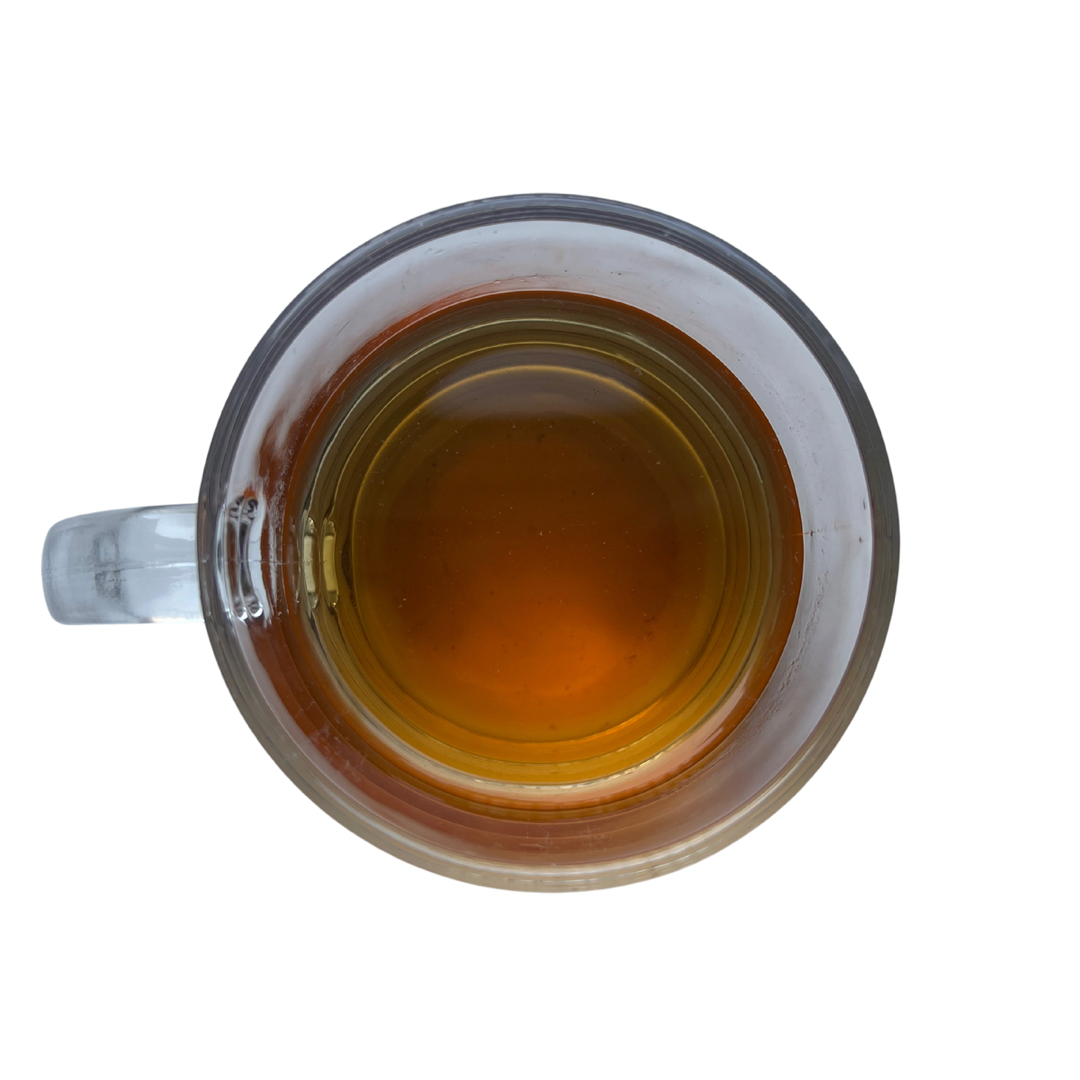 Description

SERVINGS

steeping
There's noting like driving in the cool crisp days of fall watching the vibrant colorful leaves dance to the ground or the deep hues of the trees changing right before your very eyes.  Notes of cinnamon and pumpkin abound in this cup cozy up with this cup and enjoy the flavors of fall.

 Caffeine Content: Medium 
INGREDIENTS:  Black tea, Apple, Orange, Rosehip, Pumpkin, Hibiscus, Calendula + Sunflower petals, Cinnamon, Natural flavors (organic compliant)
 *These statements have not been evaluated by the FDA
Samples - 4-5 CUPS
1.5-3oz - 20-24 CUPS
3.2 OZ -6 OZ - 40- 45 CUPS
Black tea 3-5mins
Green tea 2-3mins
Oolong 2-3mins
White tea 2-3mins
Herbal Tea 3-5mins
$10.00
Regular price
$12.97
Flavor strong
The flavor I didn't like.
Autumn-y delight
Exactly what I want from a pumpkin tea. The medium caffeine makes it a perfect pick-me-up. I like it hot or iced, on its own or with a dash of honey or milk. Very versatile!
So soothing!
I ordered this blend near the end of winter in our chilly and gloomy Midwest, and I didn't know how much I needed pumpkin spice in my life! Starbucks, eat your heart out. Warming spices send the heart pitter-pattering, and the creamy pumpkin flavor is mild but present. Very round, full mouthfeel with no acidity — just a smooth, delightful treat to while away these sunless afternoons!
Fall in a tea cup
Robust black tea with a hint of Fall. It's all there but nothing is overpowering. I enjoyed mine with a piece of pumpkin crumb cake—perfect.
Pumpkin Spice
$10.00
Regular price
$12.97
FAQ
How long does this tea last?
Our premium loose leaf teas last approximately one year when kept in a cool dry place when resealed properly.
How much tea do I need?
We recommend - 1.5 tsps of tea per 8 oz of water
Whats the best way to steep my tea?
We recommend using a stainless teel infuser or tea filters to enjoy a single cup of tea.
How many cups of tea can I enjoy from one teaspoon?
Because this is whole leaf tea you can get 2-3 cups of tea from the same leaves depending on the tea type.