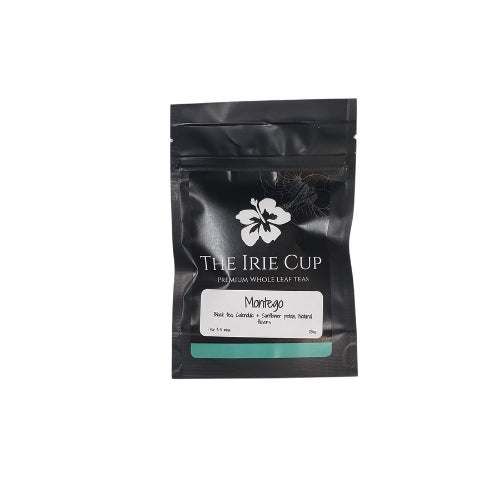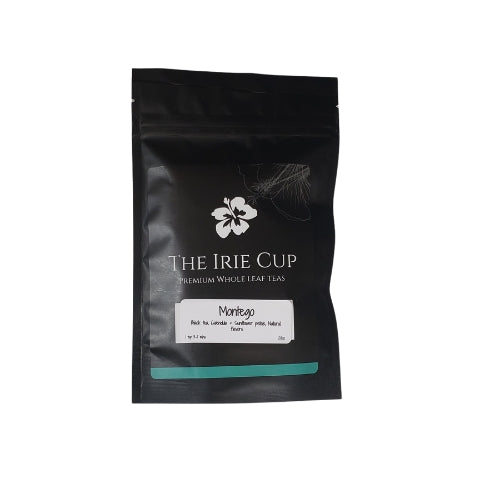 Description

SERVINGS

steeping
Wake up to a white sand beach, the warm breeze and all the beauty of the island in your cup when you taste rich Ceylon black tea blended with calendula. You are instantly met with aromas of vanilla giving this smooth blend a great representation of Montego Bay, Jamaica. And look you didn't even have to take a plane.
Welcome to your tea Oasis. 
 Ingredients: Black tea, Calendula + Sunflower petals, Natural flavors (organic compliant).
Caffeine Content: Medium/ High
 *These statements have not been evaluated by the FDA
Samples - 4-5 CUPS
1.5-3oz - 20-24 CUPS
3.2 OZ -6 OZ - 40- 45 CUPS
Black tea 3-5mins
Green tea 2-3mins
Oolong 2-3mins
White tea 2-3mins
Herbal Tea 3-5mins
Fantastic, nuanced black tea
If you're a black tea connoisseur or just want to try a black tea that screams QUALITY, pick up some Montego. Robust and complex flavors permeate this tea, and it goes well with milk as well as plain. A splendid day to start your morning or perk up your afternoon!
Among the best tea I've had!
Learned about the Irie Cup through my work and couldn't wait to try one of their teas.. I can safely say this Montego was one of my favorites after one cup! Very high quality and great price for how much you get. The owners are very kind people as well. I will definitely be trying more teas soon!
Beach vacation in a cup
I love this black tea. The vanilla smoothness balances out the richness of the black tea. You taste the spices of the island and are transported. I brought the regular and decaf so I can have it any time.
One Amazing Black Tea
Let me start off by saying that I am NOT into plain black tea typically, but the caramel undertones in this one make a scrumptious tea! I highly recommend giving this a shot in your next order. It will now have to be a staple in our tea cabinet?
FAQ
How long does this tea last?
Our premium loose leaf teas last approximately one year when kept in a cool dry place when resealed properly.
How much tea do I need?
We recommend - 1.5 tsps of tea per 8 oz of water
Whats the best way to steep my tea?
We recommend using a stainless teel infuser or tea filters to enjoy a single cup of tea.
How many cups of tea can I enjoy from one teaspoon?
Because this is whole leaf tea you can get 2-3 cups of tea from the same leaves depending on the tea type.