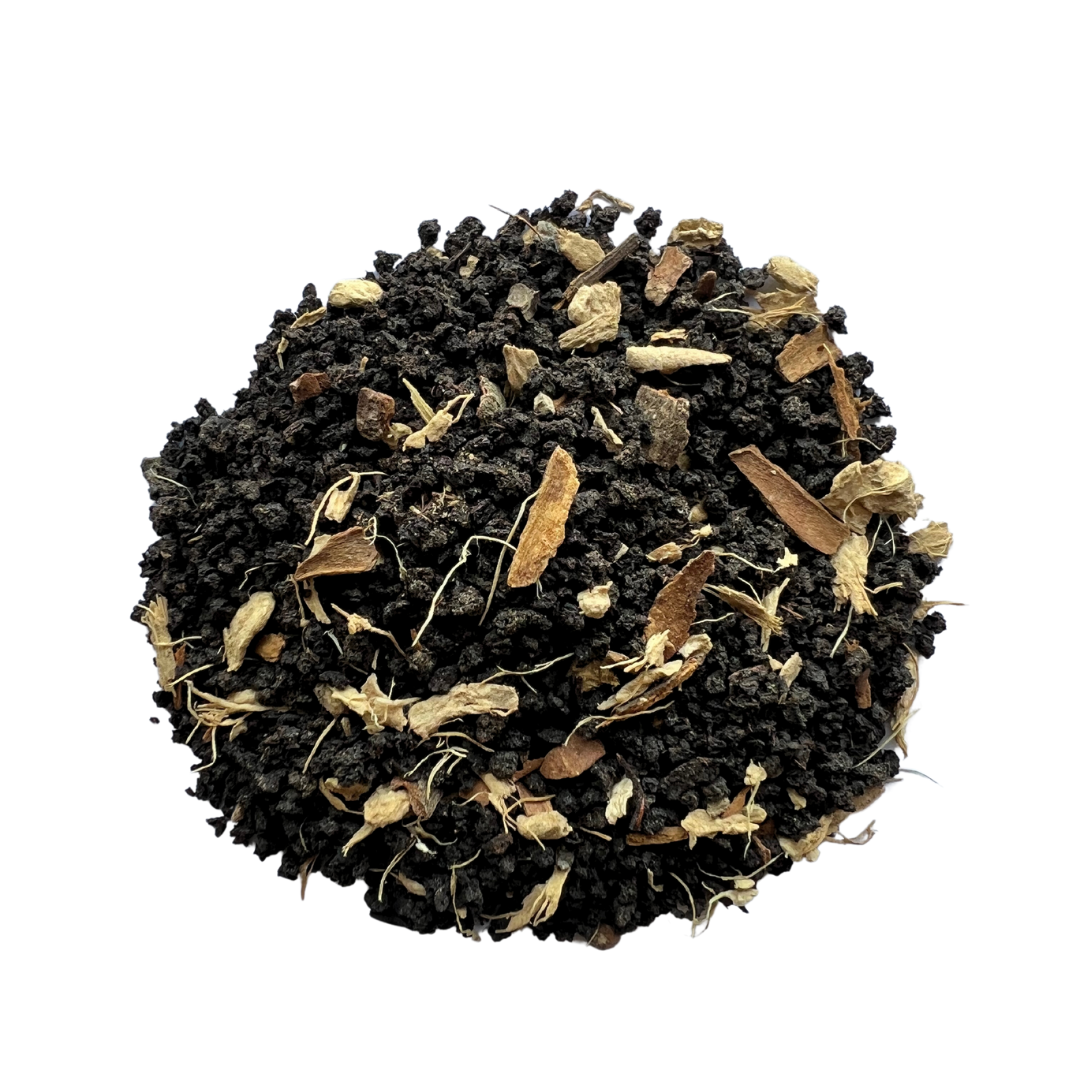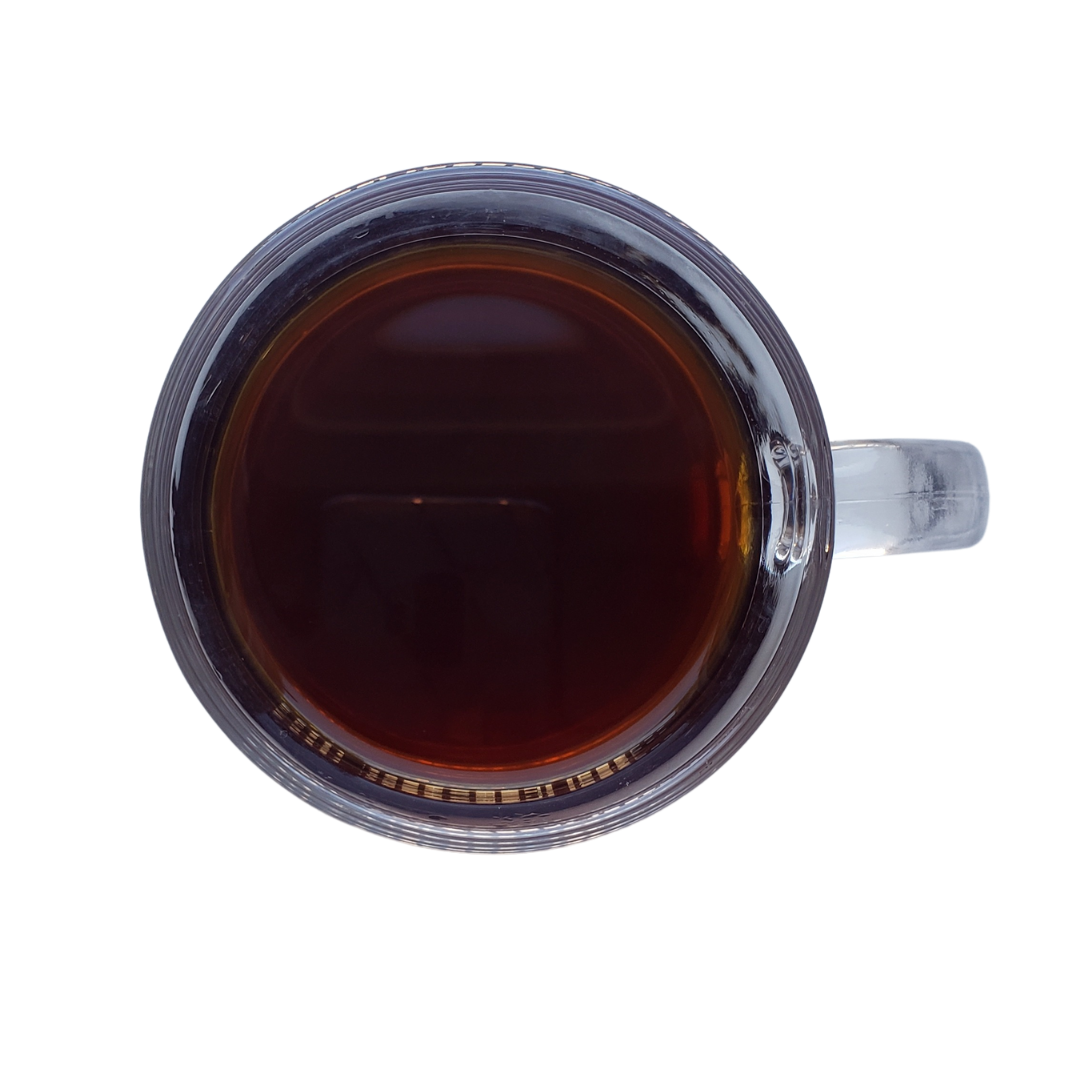 Description

SERVINGS

steeping
Cochin Masala Chai is one of India's most popular beverages. Masala (spiced), and Chai (tea) is traditionally enjoyed using brewed milk instead of water. The same effect, however, can be created by brewing your tea in the usual fashion and adding warm milk. Our favorite way of enjoying this tea is with oat milk and a dash of maple syrup. Brew yourself a cup, grab a book, and cozy up with the flavors of India.
Caffeine Content: Medium 
INGREDIENTS: Black tea, Ginger, Cinnamon, Cardamom, Black + White pepper, Clove, Nutmeg.
 *These statements have not been evaluated by the FDA
Samples - 4-5 CUPS
1.5-3oz - 20-24 CUPS
3.2 OZ -6 OZ - 40- 45 CUPS
Black tea 3-5mins
Green tea 2-3mins
Oolong 2-3mins
White tea 2-3mins
Herbal Tea 3-5mins
Chai that won't bite back
I have had many kinds of chai and many are either too spicy or not spicy enough. The ones that are too spicy must be served in latte form, and the ones that aren't spicy enough can't take milk at all. This is one of those rare tea blends that is good both ways. It is mellow and warm but it still has enough body to stand up to milk. Perfect!!
Tasty Surprise
I have always wanted to make Chai tea at home. Adding a bit of water and warm milk made it a spicy portion to wake me up. This has become my favorite.
Milk and a touch of honey
This is a bold tea that lends itself to a splash of milk and just a touch of honey. This created a beautiful chai latte.
A nice warm hug on a chilly day!
I have been obsessed with this tea! It's delicious as a latte. And has been my go-to drink on snowy days in Canada! Highly recommend!!
So good
One of my favorites. I love making it in the morning as a latte
FAQ
How long does this tea last?
Our premium loose leaf teas last approximately one year when kept in a cool dry place when resealed properly.
How much tea do I need?
We recommend - 1.5 tsps of tea per 8 oz of water
Whats the best way to steep my tea?
We recommend using a stainless teel infuser or tea filters to enjoy a single cup of tea.
How many cups of tea can I enjoy from one teaspoon?
Because this is whole leaf tea you can get 2-3 cups of tea from the same leaves depending on the tea type.