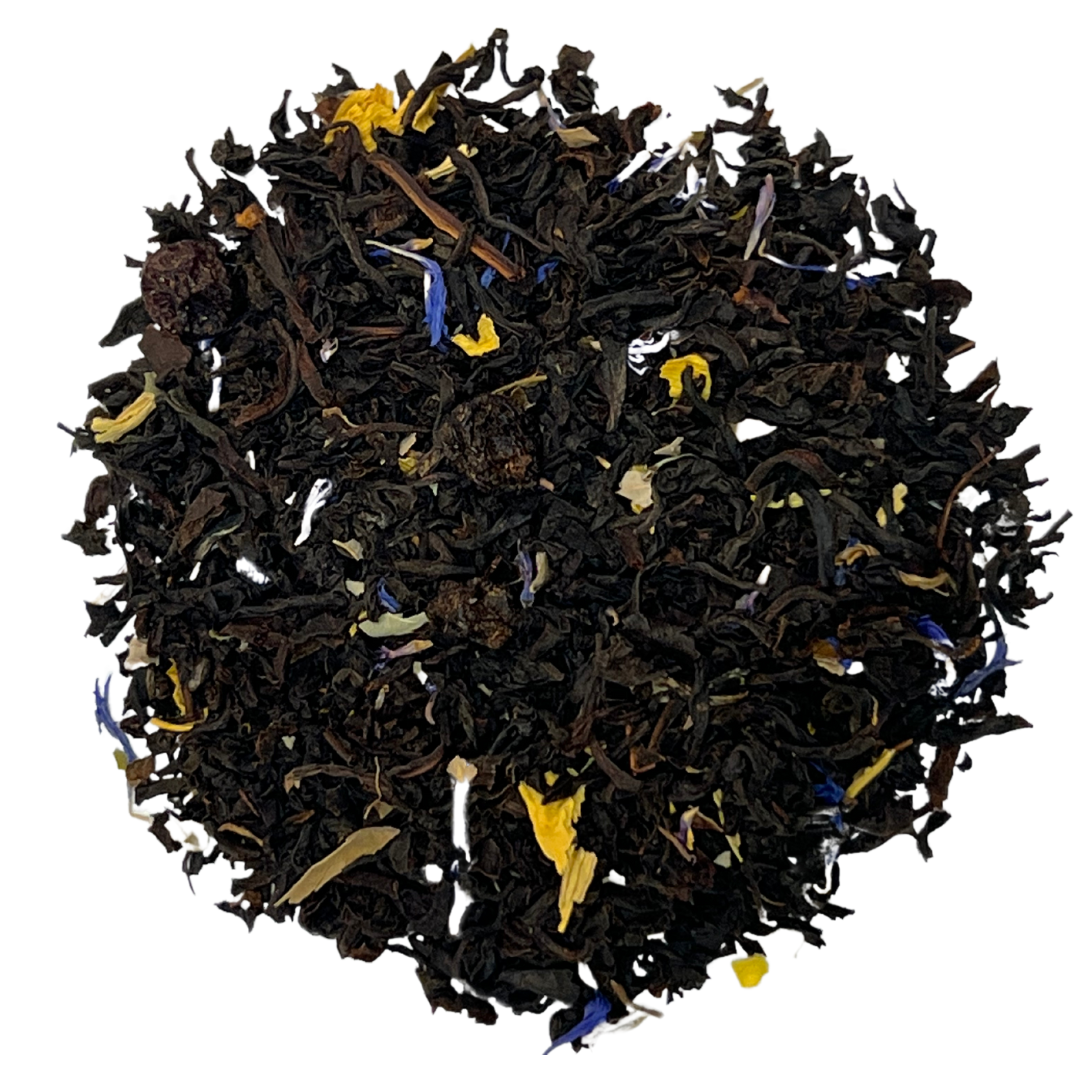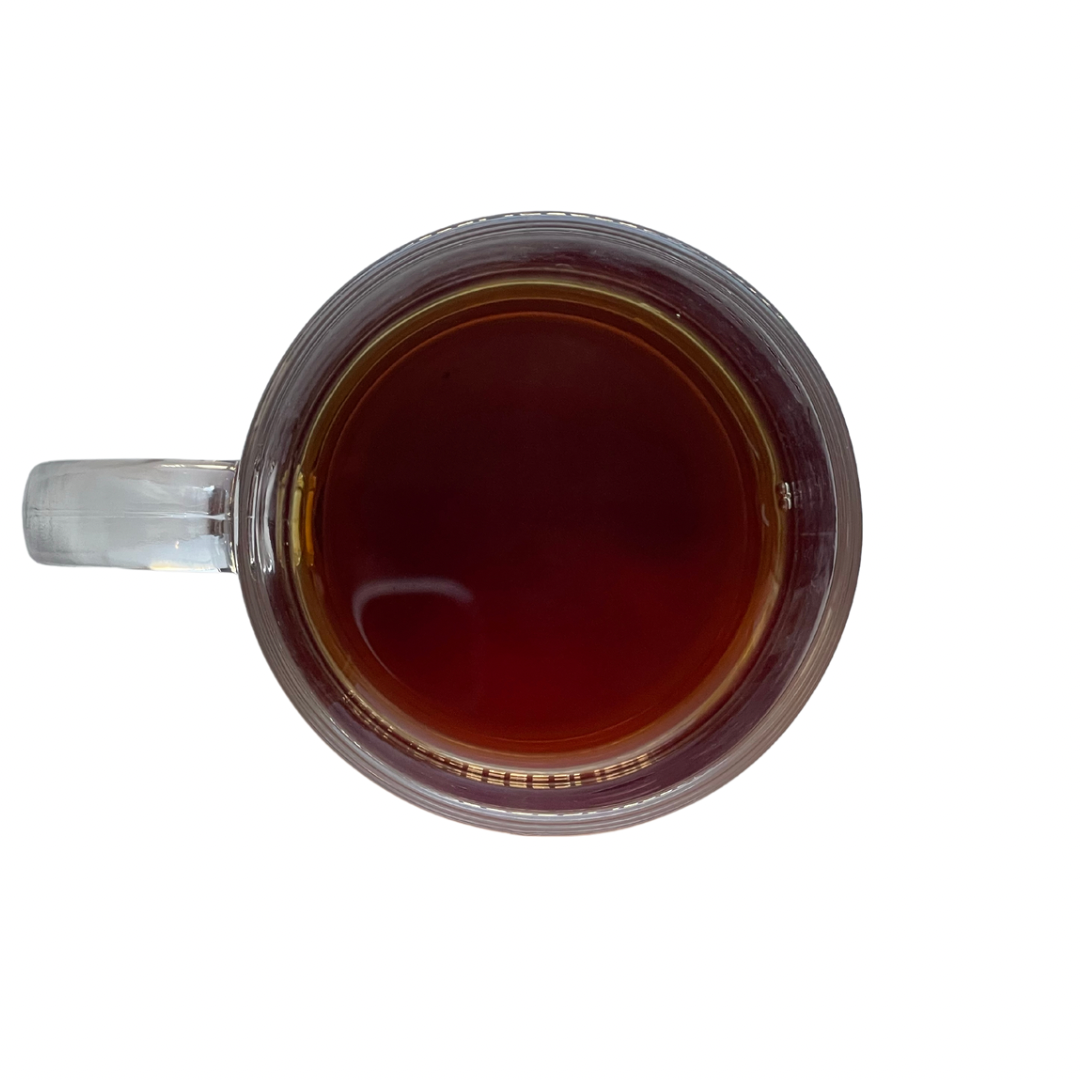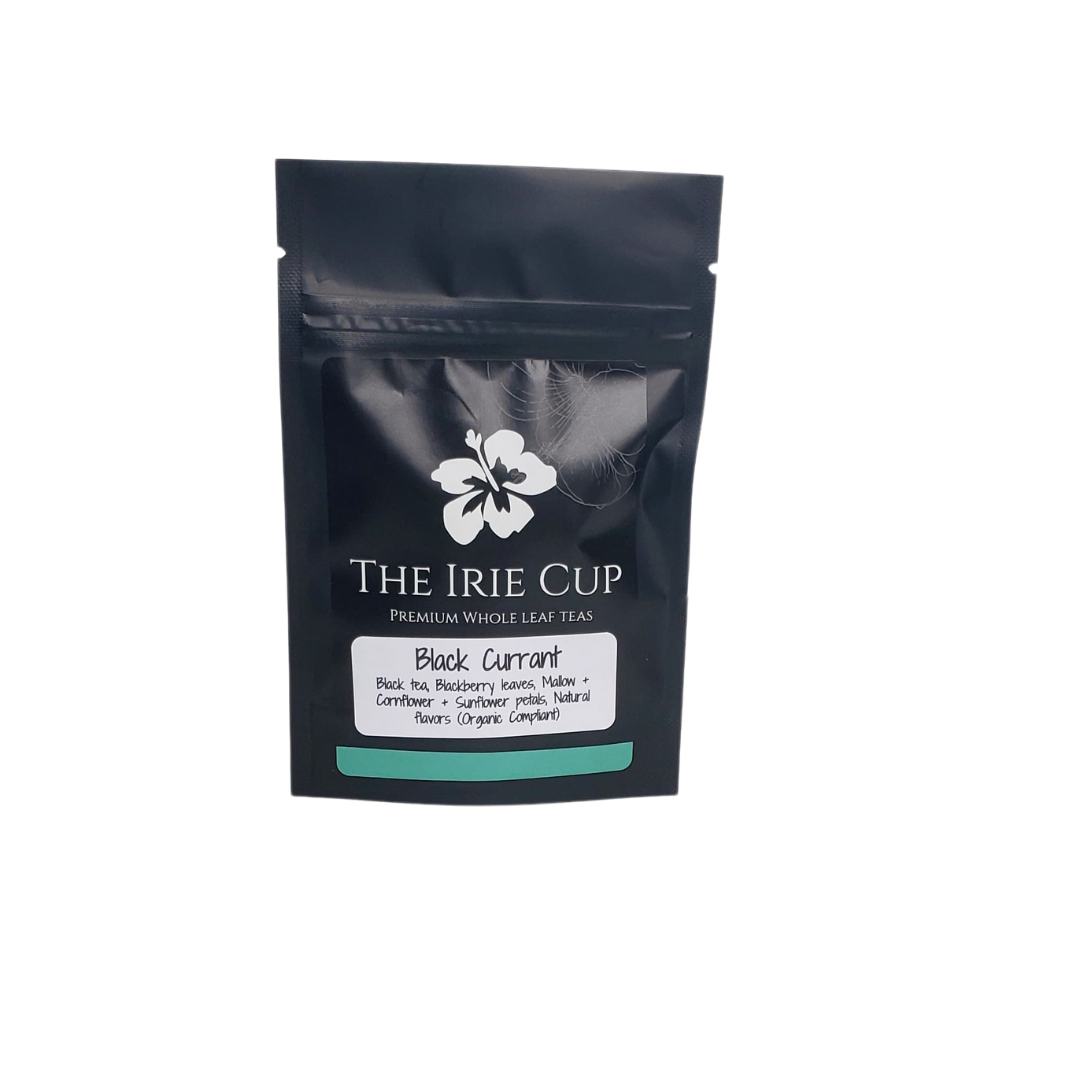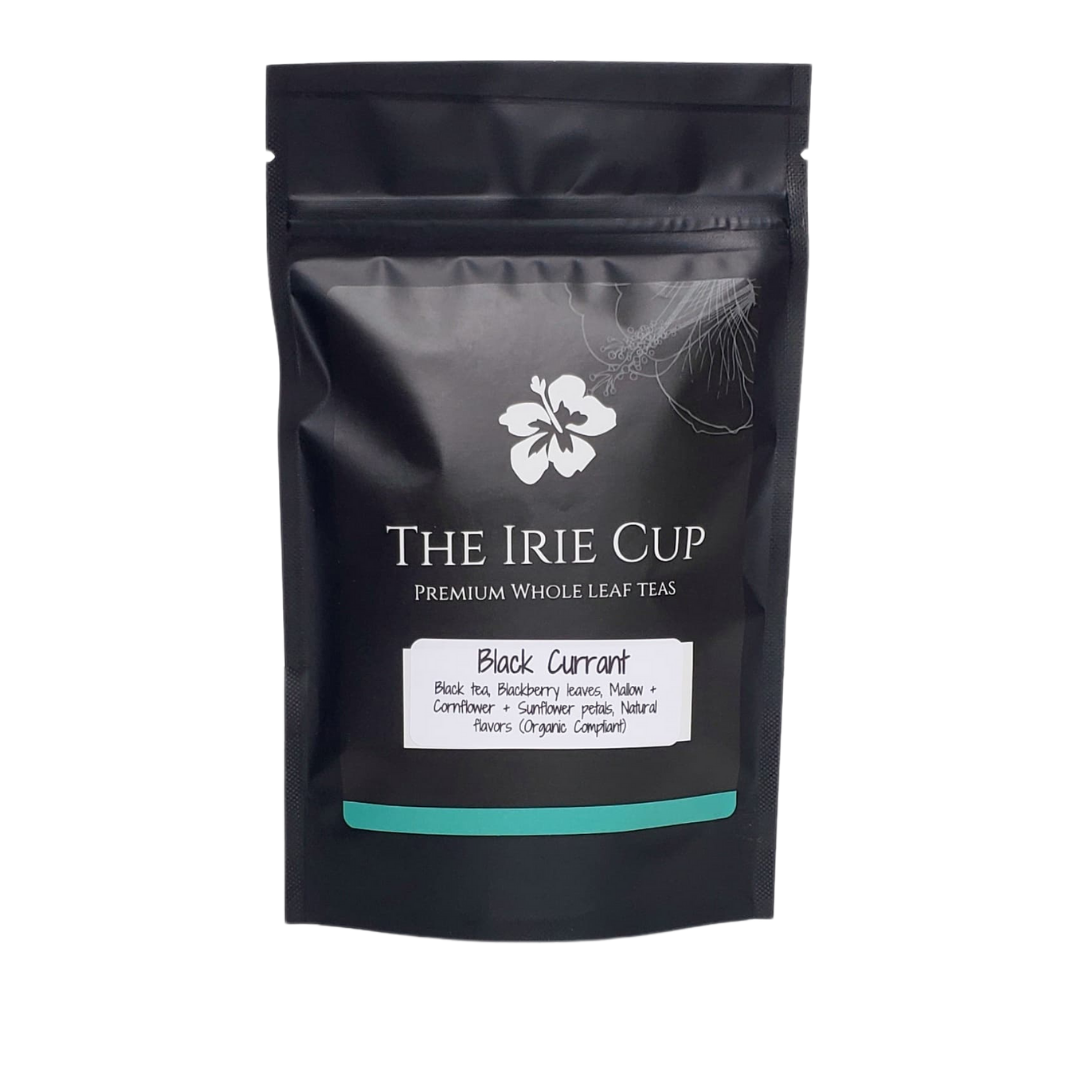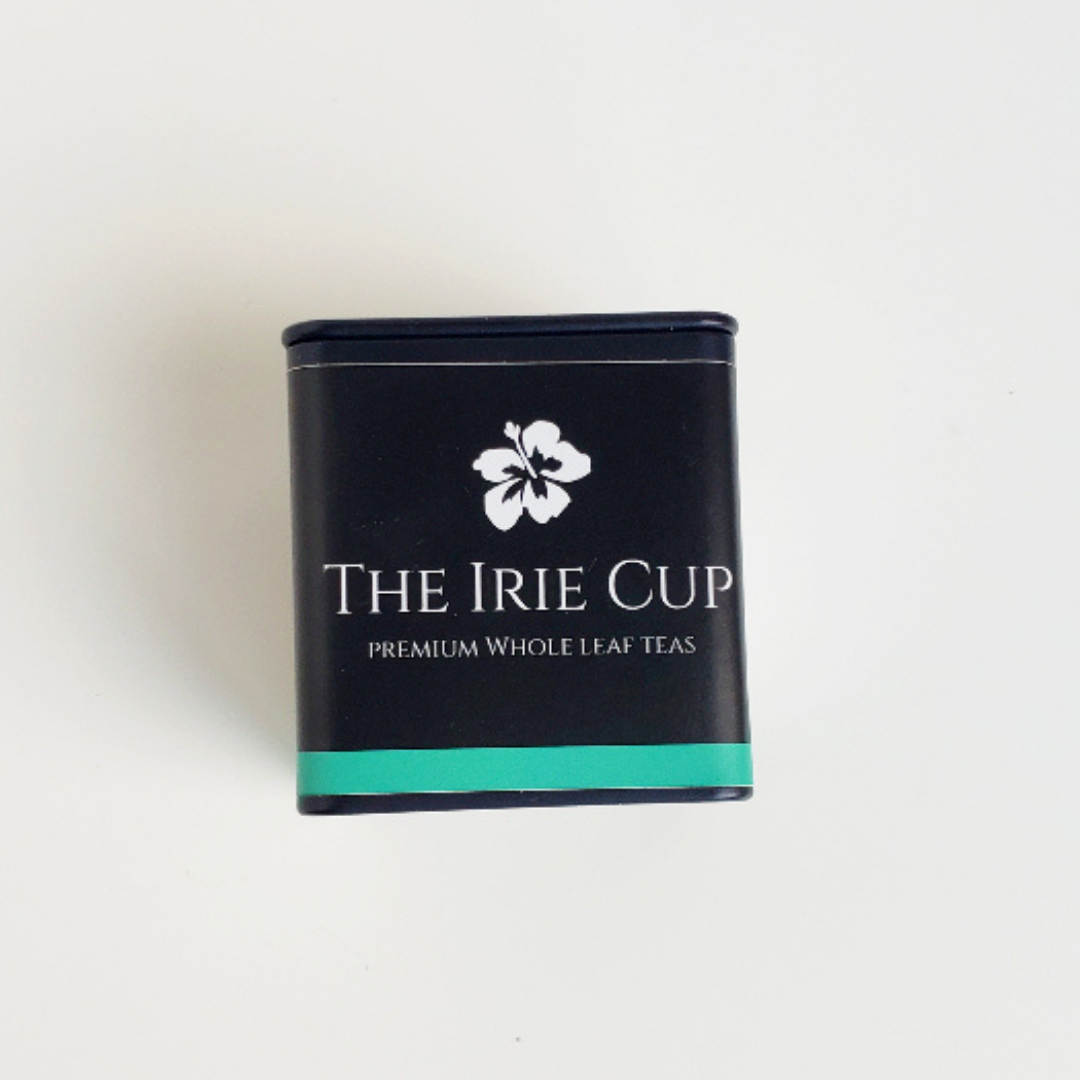 Description

SERVINGS

steeping
Just imagine a currant bush full of berries and its deep aroma and flavor. Our black currant is a surprisingly beautiful blend of Ceylon black tea noted by a floral bouquet of vitamin-rich blackberry leaves, as well as the medicinal qualities of mallow.
With a flavor profile similar to wine and touches of mild astringency, this bright coppery colored tea blend is best enjoyed in a variety of ways including hot, cold or as a latte that is high in antioxidants.
Caffeine Content: Medium 
INGREDIENTS:  Black tea, Currants, Blackberry leaves, Mallow + Cornflower + Sunflower petals, Natural flavors (Organic Compliant).

 *These statements have not been evaluated by the FDA
Samples - 4-5 CUPS
1.5-3oz - 20-24 CUPS
3.2 OZ -6 OZ - 40- 45 CUPS
Black tea 3-5mins
Green tea 2-3mins
Oolong 2-3mins
White tea 2-3mins
Herbal Tea 3-5mins
Loved!
I'm not traditionally a hot tea drinker but this one blowed me away! Love the flavor and aroma...can't wait to try all the other flavors!
Aromatic
The delicate aroma of flowers just makes you want to relax. The smooth taste and feel of this tea was perfect. I added a touch of orange blossom honey and think it was a good choice.
Great black tea
I was hesitant to try this because black tea was typically a little strong for me. I decided to give it a try because I have loved all the Irie Cup teas and I am so glad that I did. It is a great blend of flavors and not overpowering. This is a regular in my rotation :)
Pleasant Surprise
This tea has a bit of caffeine, which I don't normally drink, so I went with a medium brew as to not overload my system. What a pleasant surprise this was! Once again, the freshness of the tea is unbeatable. The fragrance reminded me of a prairie full of wild flowers. The taste was very smooth with a hint of grapefruit tartness. Because it's so smooth, I did not need sweetener. The best part for me, was how mellow this tea is. I am very sensitive to acid, and some teas just burn going down my throat. This is a wonderful change from that, plus, all the health benefits from black currant are amazing! I really, really liked this tea!
FAQ
How long does this tea last?
Our premium loose leaf teas last approximately one year when kept in a cool dry place when resealed properly.
How much tea do I need?
We recommend - 1.5 tsps of tea per 8 oz of water
Whats the best way to steep my tea?
We recommend using a stainless teel infuser or tea filters to enjoy a single cup of tea.
How many cups of tea can I enjoy from one teaspoon?
Because this is whole leaf tea you can get 2-3 cups of tea from the same leaves depending on the tea type.