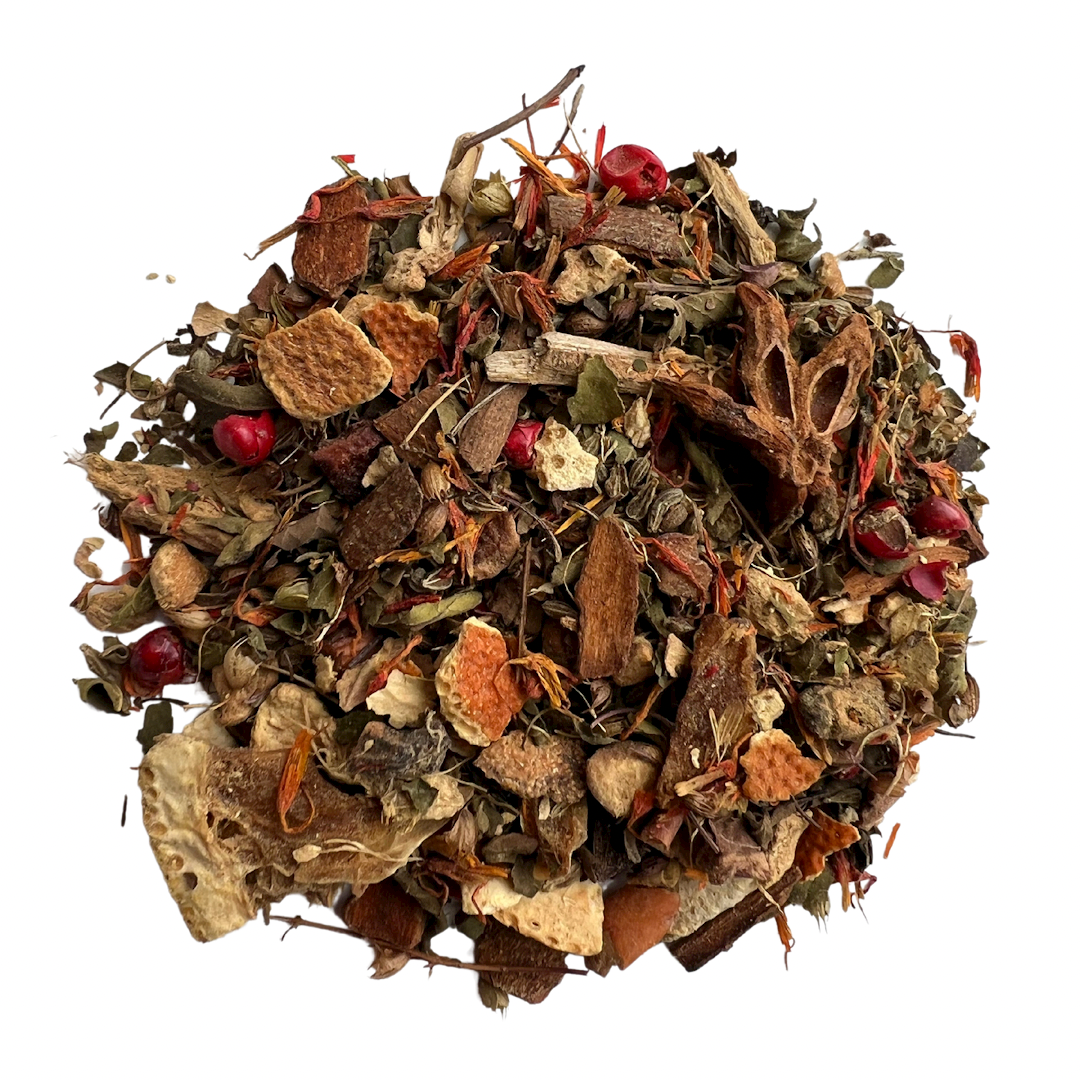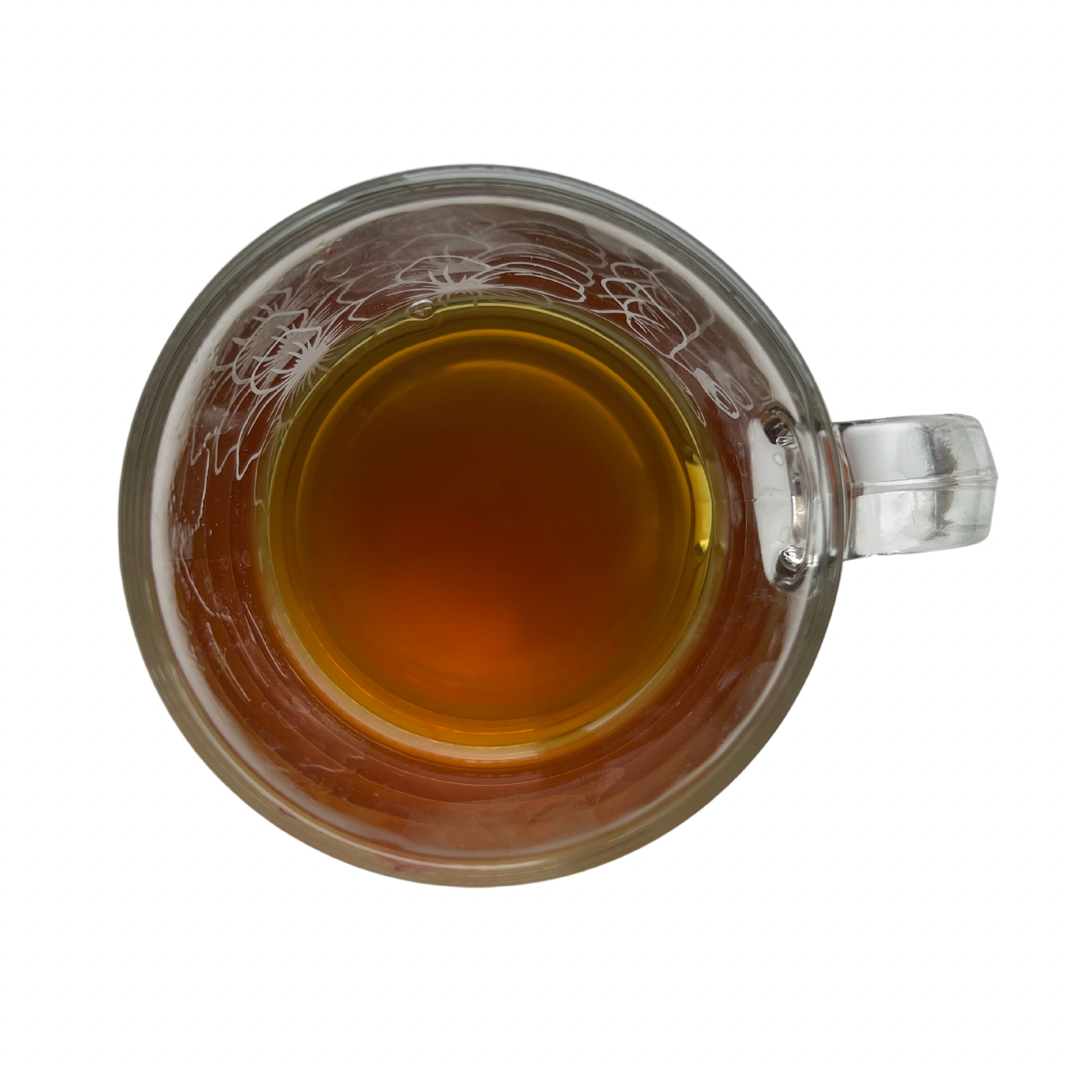 Description

SERVINGS

steeping
Licorice notes with a citrus and cinnamon aroma make for a beautiful warming cup. with all flavors of the spices and all the benefits of tulsi. this cup will have you closing your eyes imagining the beautiful scenic gardens of India.
Caffeine Content: None
Ingredients: Ginger, Tulsi (Holy Basil), Cinnamon, Anise, Orange + Apple pieces, Star Anise, Pink peppercorns, Safflower petals, Natural flavors (Organic Compliant).
 *These statements have not been evaluated by the FDA
Samples - 4-5 CUPS
1.5-3oz - 20-24 CUPS
3.2 OZ -6 OZ - 40- 45 CUPS
Black tea 3-5mins
Green tea 2-3mins
Oolong 2-3mins
White tea 2-3mins
Herbal Tea 3-5mins
Delightful
This is a winner on all fronts. Your nose will be delighted with fragrances from the array of spices. Your mouth will be delighted with the fruits, spices and ginger bite. The finish is smooth and almost creamy and you guessed it—delightful!
FAQ
How long does this tea last?
Our premium loose leaf teas last approximately one year when kept in a cool dry place when resealed properly.
How much tea do I need?
We recommend - 1.5 tsps of tea per 8 oz of water
Whats the best way to steep my tea?
We recommend using a stainless teel infuser or tea filters to enjoy a single cup of tea.
How many cups of tea can I enjoy from one teaspoon?
Because this is whole leaf tea you can get 2-3 cups of tea from the same leaves depending on the tea type.