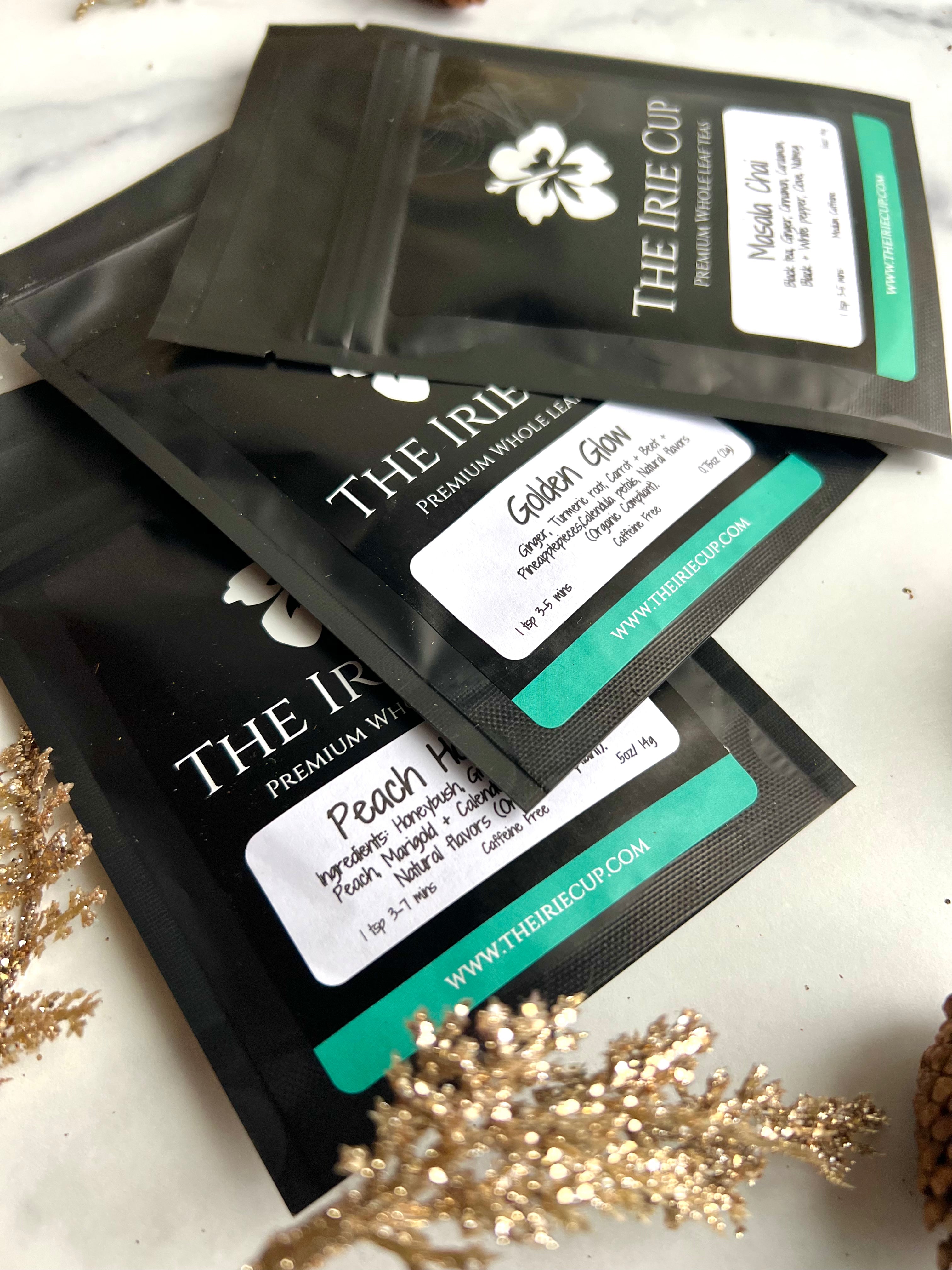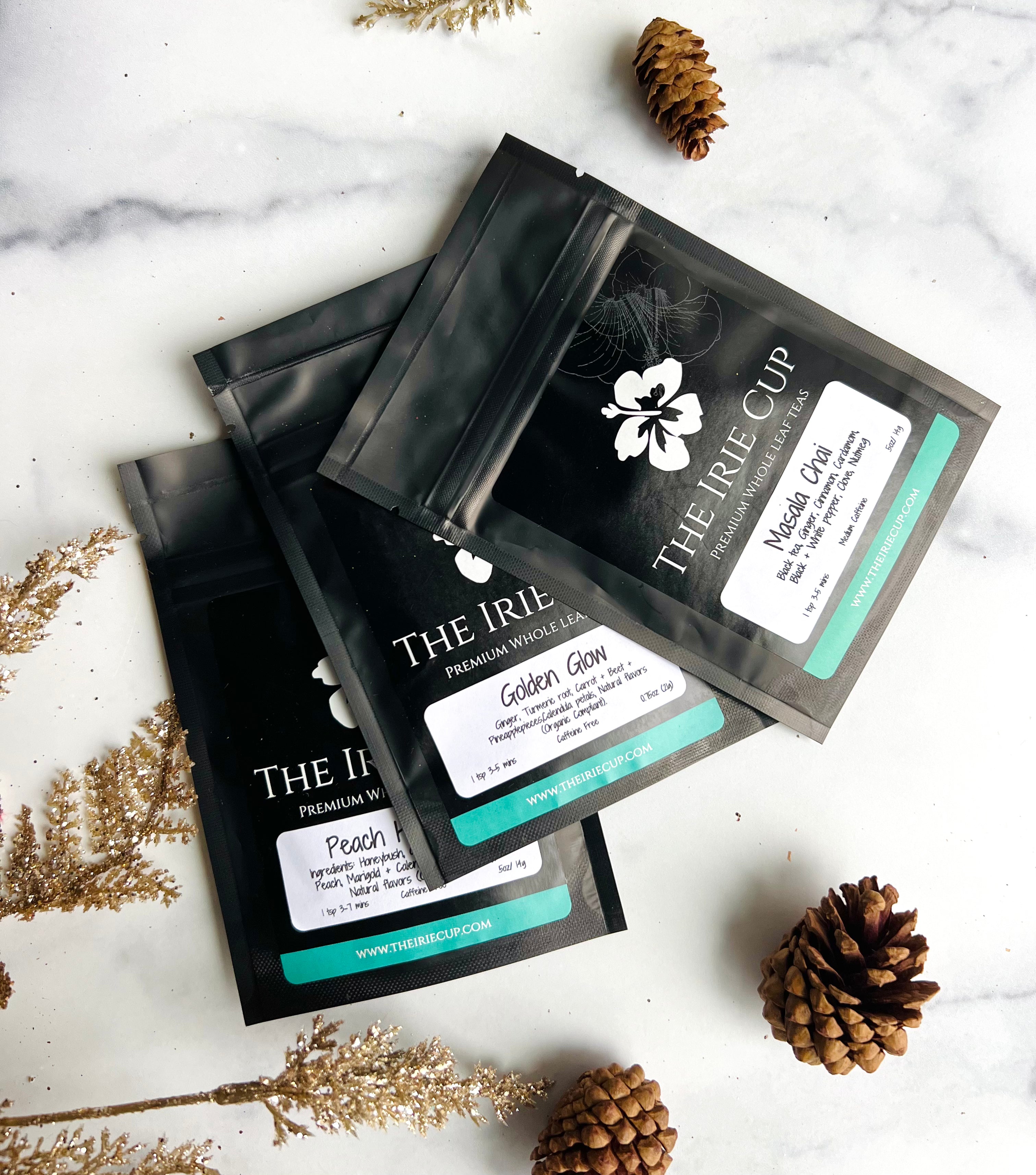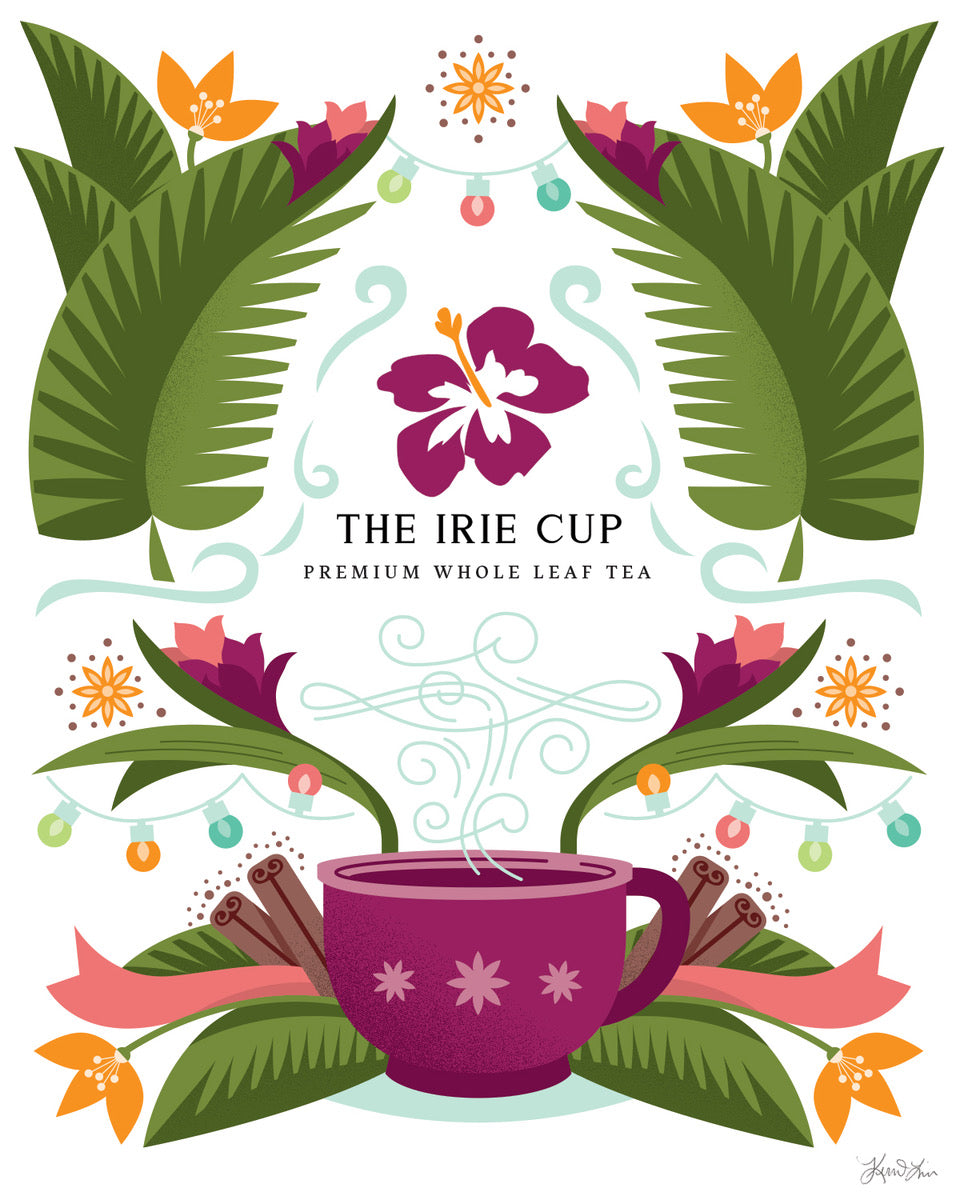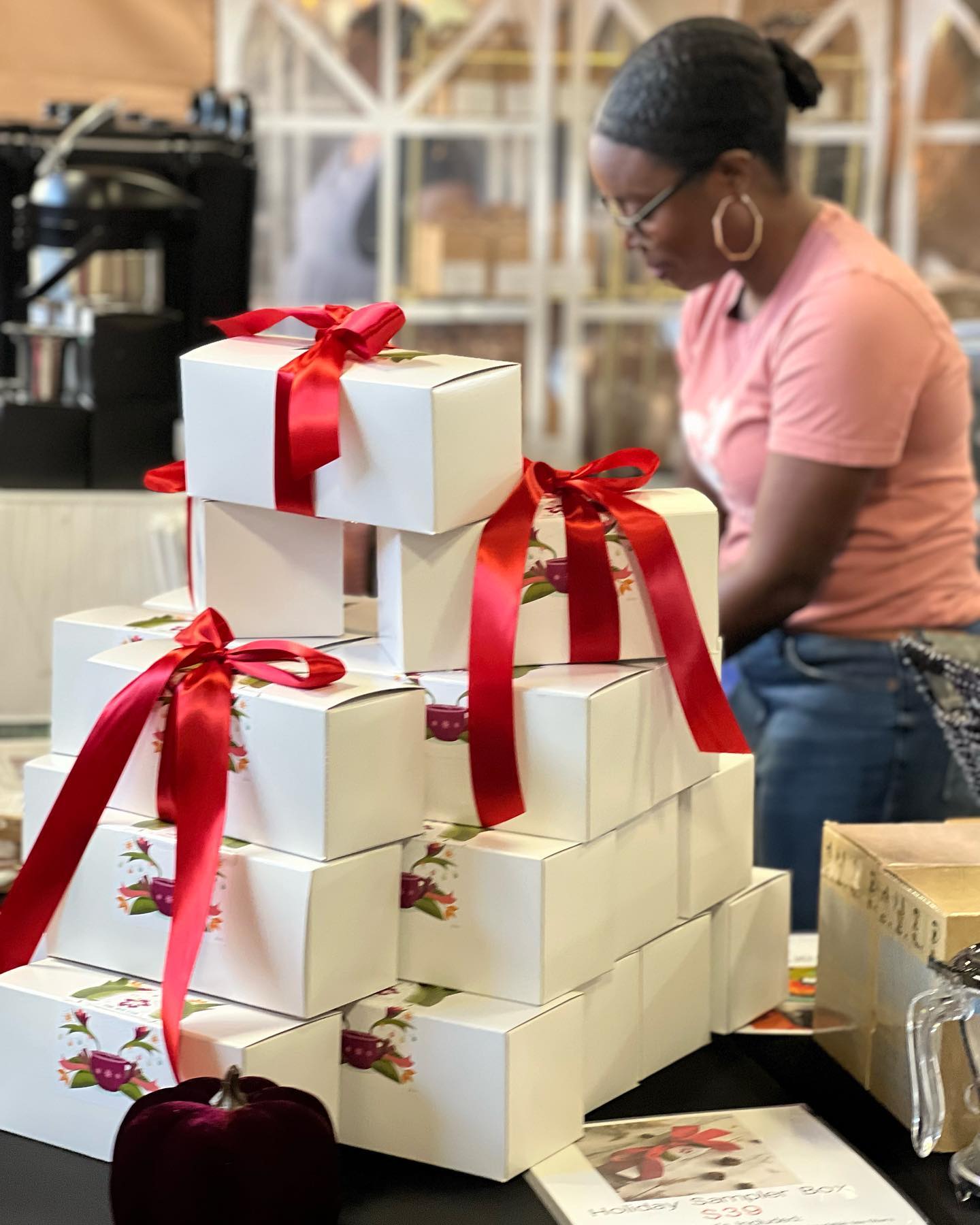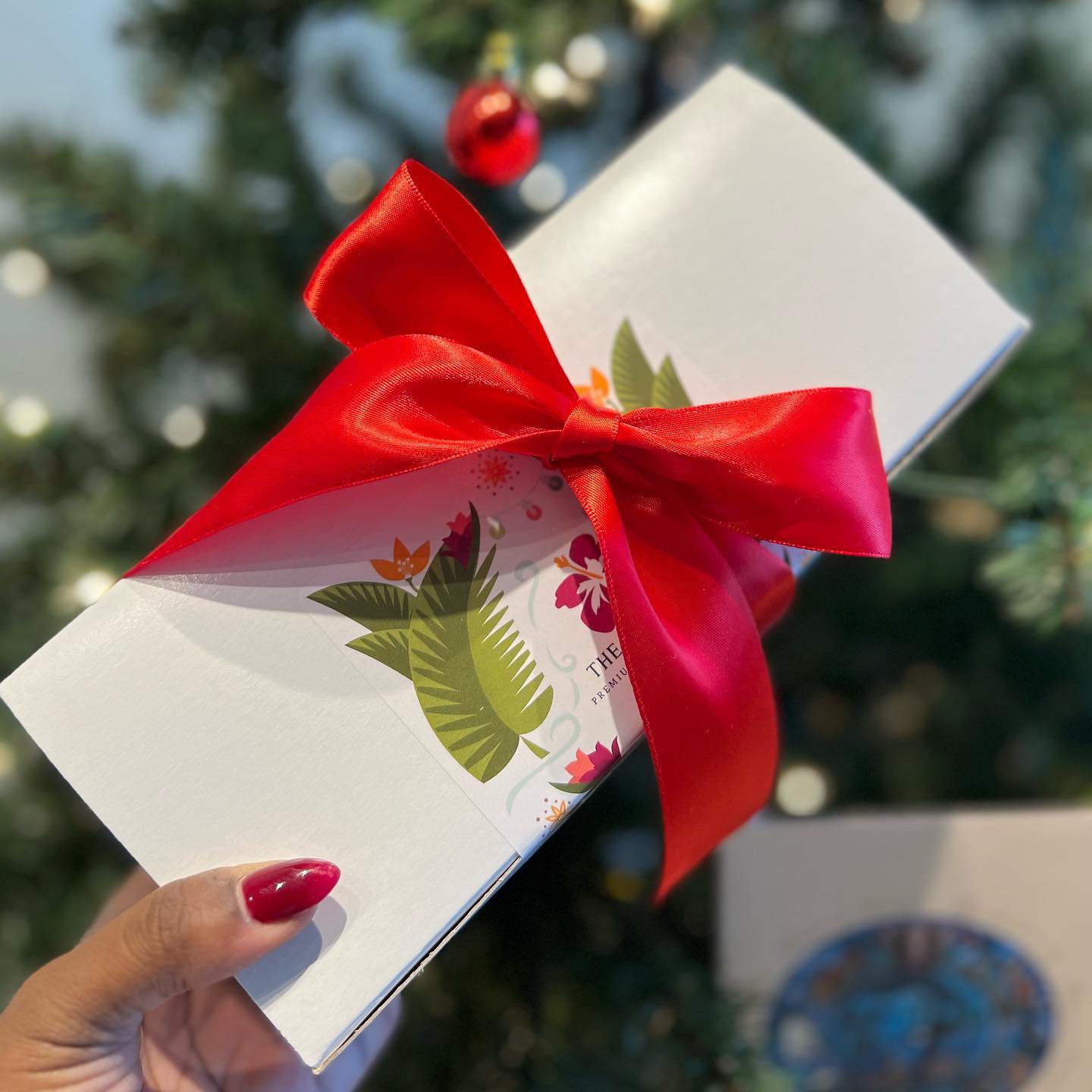 Description

SERVINGS

steeping
The Irie Cup presents The Holiday Box, a collection of 10 best-selling unique loose-leaf tea blends we have offered this year as well as 100 tea filters to make the perfect gift for loved ones or for yourself. Enjoy them with a friend or loved one and discover your next favorite.

Each box is adorned with a beautiful red bow and includes 10 loose-leaf blends (4 servings each),100 biodegradable tea filters, and an instructional card.
Artwork designed by a local artist -Kerri Liu:
Available November 3rd! 


Black Apple Spice
Blue Mountain Berry
Cream Earl Grey
Flu Fighter
Golden Glow
Masala Chai
Peach Honeybush
Lavender Mint
Serenity
Sweet Dreams
Samples - 4-5 CUPS
1.5-3oz - 20-24 CUPS
3.2 OZ -6 OZ - 40- 45 CUPS
Black tea 3-5mins
Green tea 2-3mins
Oolong 2-3mins
White tea 2-3mins
Herbal Tea 3-5mins
$39.00
Regular price
$63.00
Highly recommend
Selection included some old and (bonus) new favorite tea blends
A Great Gift Idea
I received this box last year for the holidays and I was blown away by the selection of blends as well as the quality. It also comes with tea filters! Will definitely purchase another for myself and a friend this year.
Blissful seasonal gift!
A unique selection of teas to warm the holiday season! A large assortment to challenge your taste buds, enjoyed hot or cold…a wonderful gift for anyone this holiday season…❤️
A perfect gift!
This is the perfect gift pack for the tea lover in your life! Irie Cup has amazing blends and I can't wait to give this to my friend.
Holiday Sample Box
$39.00
Regular price
$63.00
FAQ
How long does this tea last?
Our premium loose leaf teas last approximately one year when kept in a cool dry place when resealed properly.
How much tea do I need?
We recommend - 1.5 tsps of tea per 8 oz of water
Whats the best way to steep my tea?
We recommend using a stainless teel infuser or tea filters to enjoy a single cup of tea.
How many cups of tea can I enjoy from one teaspoon?
Because this is whole leaf tea you can get 2-3 cups of tea from the same leaves depending on the tea type.