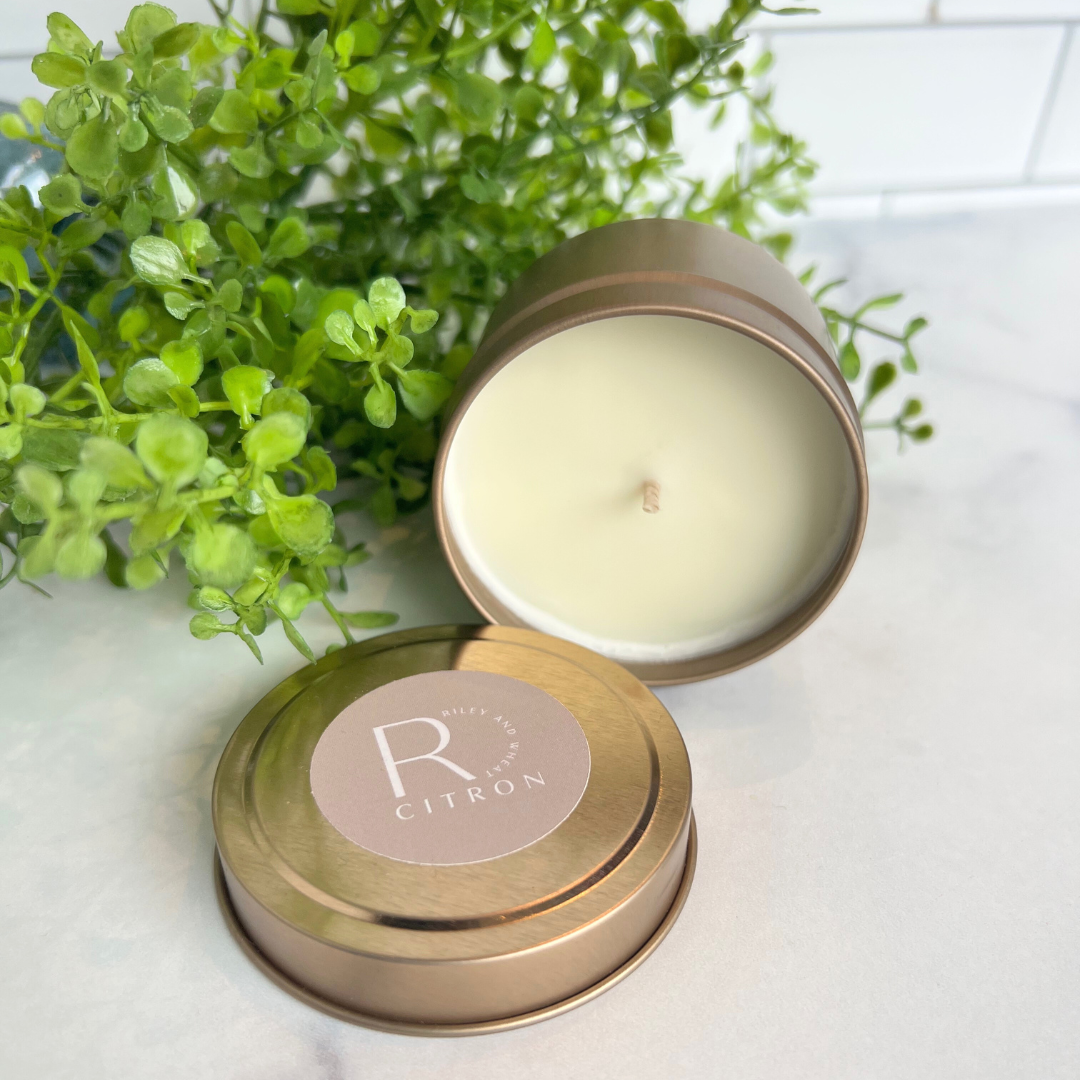 Description

SERVINGS

steeping
Bring long-lasting ambiance to your home with Riley and Wheat's luxury soy wax candle, crafted to fill your space with a gentle, inviting warmth. Enjoy the luxury of a clean burn, with a sophisticated, fragrant aroma. Create a relaxing atmosphere that you can enjoy for hours.
Scent Citron
"Trim wick to 1/4in prior to burning. Keep away from drafts, foreign objects, & always burn on a level fire-resistant surface. Never burn more than 4 hours at a time. Discontinue use when only 1/4in wax remains."

Samples - 4-5 CUPS
1.5-3oz - 20-24 CUPS
3.2 OZ -6 OZ - 40- 45 CUPS
Black tea 3-5mins
Green tea 2-3mins
Oolong 2-3mins
White tea 2-3mins
Herbal Tea 3-5mins
FAQ
How long does this tea last?
Our premium loose leaf teas last approximately one year when kept in a cool dry place when resealed properly.
How much tea do I need?
We recommend - 1.5 tsps of tea per 8 oz of water
Whats the best way to steep my tea?
We recommend using a stainless teel infuser or tea filters to enjoy a single cup of tea.
How many cups of tea can I enjoy from one teaspoon?
Because this is whole leaf tea you can get 2-3 cups of tea from the same leaves depending on the tea type.